Apotelyt posted a comparison between the Canon EOS R and the new Panasonic Lumix DC-S1.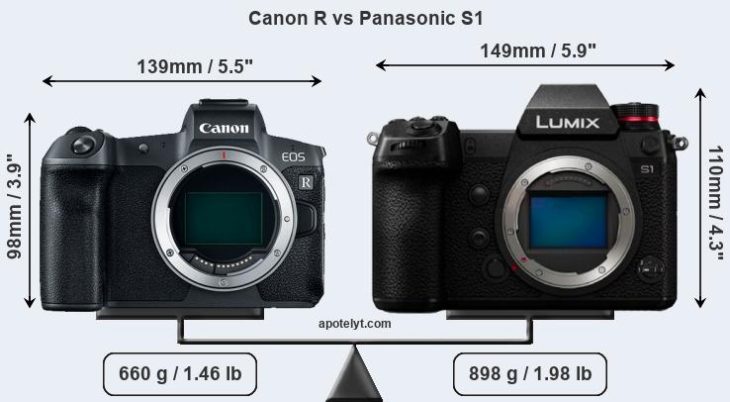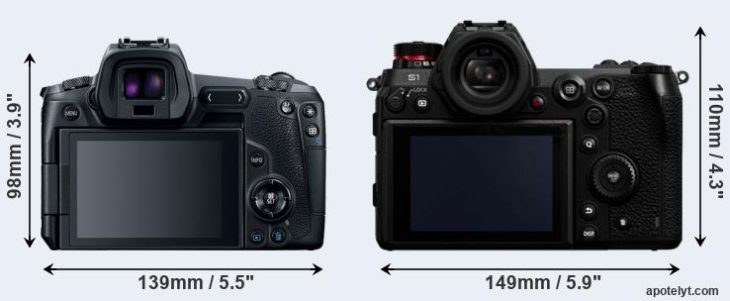 They sum up the strengths of each camera.
Review summary: Canon EOS R vs Panasonic Lumix DC-S1
So what conclusions can be drawn? Which of the two cameras – the Canon R or the Panasonic S1 – has the upper hand? Below is a summary of the relative strengths of each of the two contestants.
Arguments in favor of the Canon EOS R:
Better moiré control: Has an anti-alias filter to avoid artificial patterns to appear in images.
Better video autofocus: Features on-sensor phase-detection for more confident movie autofocus.
Larger screen: Has a bigger rear LCD (3.2″ vs 3.0″) for image review and settings control.
More selfie-friendly: Has an articulated screen that can be turned to be front-facing.
More compact: Is smaller (139x98mm vs 149x110mm) and thus needs less room in the bag.
Less heavy: Is lighter (by 238g or 27 percent) and hence easier to carry around.
Easier travel charging: Can be conveniently charged via its USB port.
Faster data transfer: Supports a more advanced USB protocol (3.1 vs 3.0).
More affordable: Was introduced into a lower priced segment (23 percent cheaper at launch).
More heavily discounted: Has been on the market for longer (launched in September 2018).
Reasons to prefer the Panasonic Lumix DC-S1:
More detail: Has more megapixels (47.3 vs 30.1MP), which boosts linear resolution by 25%.
Maximized detail: Lacks an anti-alias filter to exploit the sensor's full resolution potential.
High quality composites: Can combine several shots after pixel-shifting its sensor.
Better video: Provides higher movie framerates (4K/60p versus 4K/30p).
Better sound control: Has a headphone port that enables audio monitoring while recording.
More detailed viewfinder: Has higher resolution electronic viewfinder (5760k vs 3690k dots).
Easier setting verification: Features a control panel on top to check shooting parameters.
Faster burst: Shoots at higher frequency (9 vs 8 flaps/sec) to capture the decisive moment.
Sharper images: Has stabilization technology built-in to reduce the impact of hand-shake.
More solid recording: Has a full-sized HDMI port for a sturdy connection to an external recorder.
Greater peace of mind: Features a second card slot as a backup in case of memory card failure.
More modern: Was introduced somewhat (4 months) more recently.
[via
Apotelyt
]