Roger Cicala of Lens Rentals is best known for the teardown of lenses and cameras. But Roger Cicala isn't good just in dismantling lenses, he's good also in building them.
Together with friends he made a prototype 4.9mm f/3.5 "hyperfisheye" lens.
[the] prototype C-4 Optics 4.9mm f/3.5 circular fisheye [is] a massive lens giving a 270-degree field of view, meant for immersive video and specialty shots. To give you an idea of what 270 degrees means, the lens sees behind itself. An ultra-wide 15mm fisheye lens gives a 180-degree field of view while an 11mm rectilinear lens is less than 120 degrees.
The picture below exemplifies what is said above.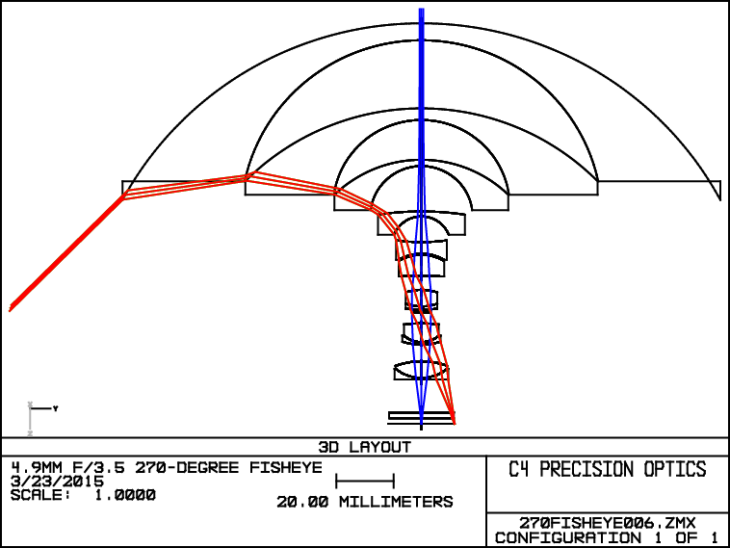 Head over to Lens Rentals to see all steps of the assembly, along with a large set of images. Or just watch the video below.