Canon is actively involved in the commercial conquer of space with their own satellite program.
Canon will send a second satellite equipped with an array of EOS 5D Mark III cameras into space, the Canon CE-SAT-IB. The CE-SAT-IB is Canon's commercial version of the CE-SAT-I, an experimental earth observing microsatellite developed and built by Canon Electronics. The system provides an 1 m ground resolution from a 600 km orbit with a 6 km × 4 km frame size.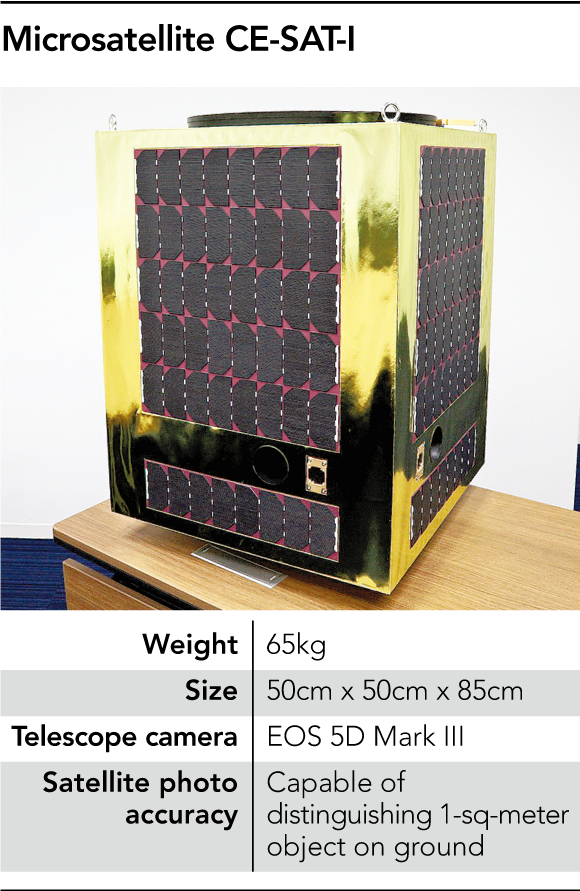 The launch will take place in New Zealand on July 4, and is coordinated by by Spaceflight Inc. Spaceflight Inc's press release:
Canon Electronics Inc. kicks off constellation with first mass production remote sensing microsatellite, CE-SAT-IB, aboard Rocket Lab Electron, with another slated to launch in coming months
SEATTLE – June 16, 2020 — Spaceflight Inc., the leading satellite rideshare and mission management provider, today announced it is managing the launch of Canon Electronics' CE-SAT-IB imaging satellite on Rocket Lab's Electron. The mission will lift off from Rocket Lab's Launch Complex 1 at the southern tip of Mahia Peninsula, on the east coast of New Zealand's North Island. The launch window opens on July 4 NZT / July 3 UTC.
CE-SAT-IB is a 67 kilogram microsatellite which can resolve 90 centimeter objects on the ground from space. Additionally, Spaceflight is coordinating the launch of another Canon satellite, CE-SAT-IIB, which is slated to lift off after the CE-SAT-IB mission later in 2020, also aboard an Electron. It will carry three cameras with different resolutions and sensitivities.
"We're looking forward to getting these next generation Canon spacecraft on orbit and helping them kickstart their constellation," said Curt Blake, CEO and president of Spaceflight. "Our ability to find the most expedient rides to space for our customers is critical, especially when their business plans require a frequent cadence of launches. Offering end-to-end launch services across multiple launch vehicles gives our customers flexibility, along with confidence that we will get them where they want to go, aligned with their schedule."
This mission, called Pics Or It Didn't Happen by Rocket Lab, represents Spaceflight's fourth launch with Rocket Lab in the past twelve months, and follows the successful launches of 10 spacecraft on earlier missions "Make it Rain" (June 2019), "Look Ma No Hands" (August 2019), and "Running Out of Fingers" (November 2019). While this mission was scheduled to launch earlier this year, it was delayed due to the COVID-19 global pandemic. Spaceflight has continued to work closely with Canon Electronics, Rocket Lab, and government officials to launch as expeditiously and safely as the conditions allow. Like the previous missions, Spaceflight managed the launch capacity procurement, integration and mission management services for the rideshare spacecraft.
"This launch is very critical for Canon Electronics as we are launching a satellite where we have remarkably increased the ratio of in-house development of components compared to the previous launch," said Dr. Nobutada Sako, group executive, Satellite Systems Lab, Canon Electronics Inc. "Partnering with Spaceflight on this mission has been very helpful and we look forward to a successful launch of our satellites."