Canon's satellite CE-SAT 1 is building a high-resolution Earth-imaging system using EOS 5D Mark III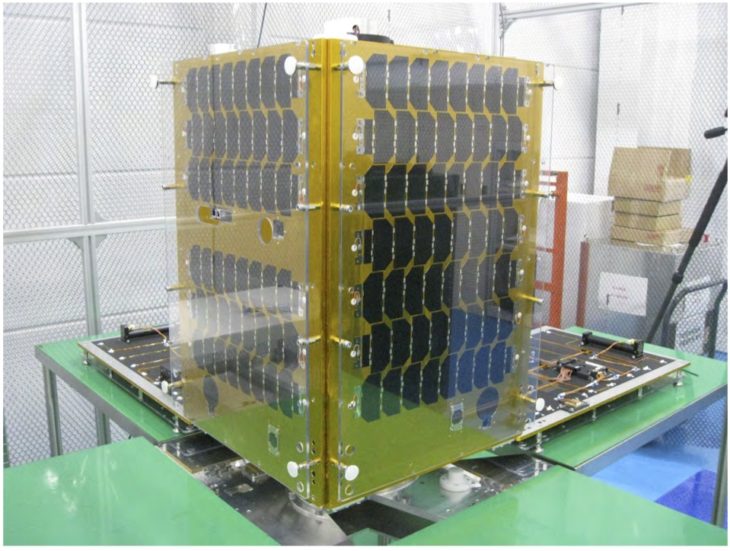 We wrote about Canon's foray into space before. On June 23, 2017, the CE-SAT 1 (Canon Electric Satellite 1) was launched into orbit from the Satish Dhawan Space Center in Sriharikota, southeastern India. It's since 2014 that Canon puts efforts into space technology, with some unlucky events like the first rocket exploding.
Spaceflight 101 reports, the CE-SAT 1 is
[…] an experiment satellite developed at Canon Electronics Space Technology Laboratory to create a high-resolution Earth-imaging system by combining a Cassegrain telescope with a conventional Canon image sensor found in the firm's EOS product line.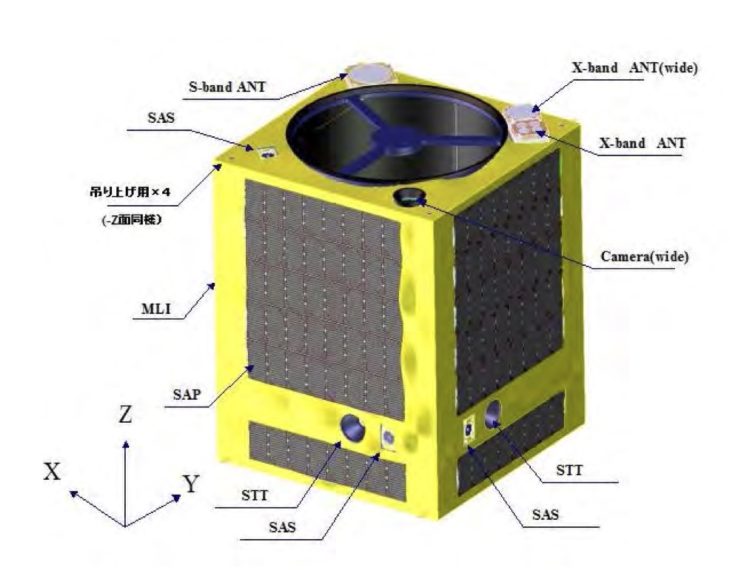 The "conventional Canon image sensor" most likely refers to Canon EOS 5D Mark III cameras:
CE-SAT 1 hosts a slightly modified EOS 5D camera detector with 5760 x 3840 pixels, capable of imaging a ground area of 6 by 4 Kilometers at a resolution of around one meter.
The 5760 x 3840 resolution computes to 22MP, the resolution of the EOS 5D Mark III sensor. However, the cameras used to build the high-resolution Earth-imaging system are not stock EOS 5D Mark III. I guess the "slightly modified" means (at least) the sensor has no low-pass filter.
The satellite
[…] has a launch mass around 60 Kilograms and is 50 x 50 x 85 centimeters in size to facilitate the sizeable telescope. The craft uses body-mounted solar cells and a three-axis stabilization system with accurate pointing capability as required by the imaging payload.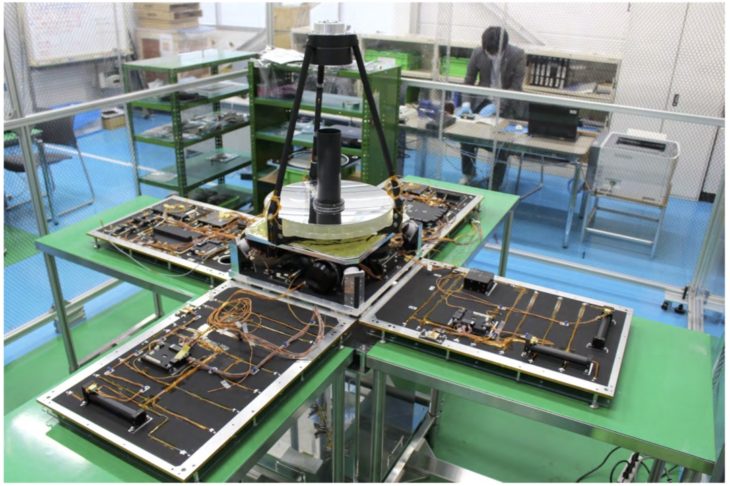 You can read more about the Canon's satellite at Spaceflight 101. There is also a short technical paper in Japanese.
I'm truly surprised and amazed they can do this uaimg a camera with no 4k ;-)
[via
albedomedia.com
]