Canon ready to take next step into space business, will launch own microsatellite on Friday June 23, 2017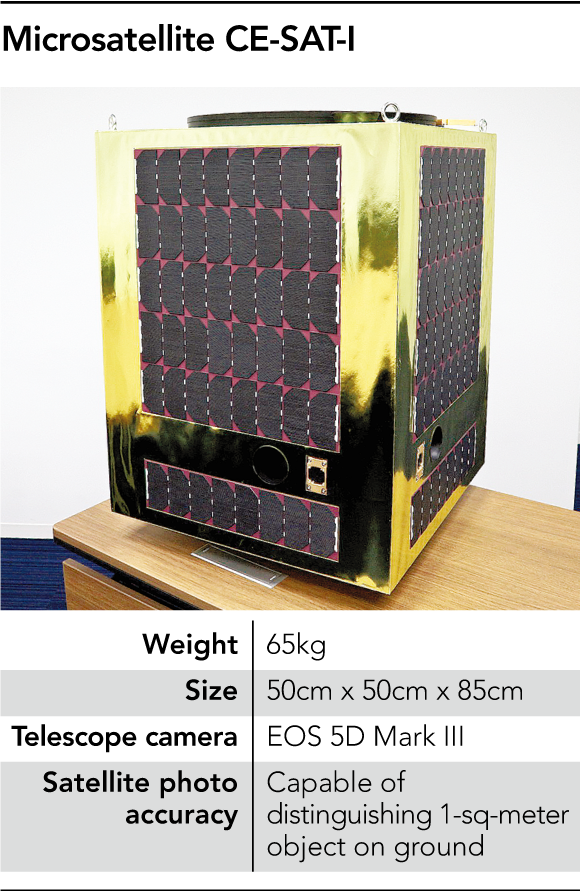 In the past we reported about Canon's efforts to step into the space business. The company built a "mini-rocket" together with the Japanese Aerospace Exploration Agency. The launch, which happened at the beginning of 2015, was a failure. The rocket exploded.
At the end of 2016 we got news about Canon building its own miniature satellite (equipped with Canon EOS 5D Mark III cameras). The launch of this miniature satellite was scheduled for January – March 2017. There have been delays.
Latest news have it that Canon will start the company's miniature satellite (named CE-SAT-I) on Friday June 23, 2017, from the Satish Dhawan Space Center in Sriharikota, southeastern India.
Nikkei Asian Review reports:
The CE-SAT-I will be put into orbit 500km from the ground, where it will conduct tests for two years to verify technologies that will be the foundation of the company's planned space business. The launch of the rocket was initially planned for January but was delayed by the Indian Space Research Organization.

The CE-SAT-I has drawn attention due to the adoption of advanced technologies Canon Electronics has accumulated based on office equipment and cameras, and it is the starting point of the company's two pillars for its space business model, although details are still sketchy.

As one pillar, Canon Electronics will photograph the surface of the earth via satellite, analyze the pictures and sell them as value-added data to corporate clients. Such data is called remote sensing, and it is seen overseas as a promising business.