Taming the beast: a tutorial for Canon's AF system
We know that while being an advanced (possibly the most advanced available) and powerful Auto-Focus system, the AF sported on the EOS 5D Mark III and EOS 1D X can be confusing and overwhelming. Even Ken Rockwell wasn't able to cope with it :-). There is a comprehensive guide released by Canon (right click here and save as) and oriented to all the photographers that want to master the AF system on their 5D3 and 1DX bodies. It's a 40 pages document, and if you are looking for something more tutorial-like, then I have a good link for you.
San Diego based wedding photographer Ed Atrero posted a detailed tutorial about how to set and use the AF system on the 5D Mark III. It covers all the essential aspects and settings, and comes with lots of screenshots to exemplify everything that's discussed. Click here for the tutorial.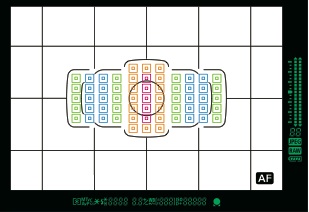 EOS 5D Mark III price check (click on shop name): B&H Photo, Adorama, Amazon USA, Amazon Canada, Canon Canada, Canon USA
For a list of shops that have the 5D Mark III in stock click here.
EOS 1D X pre-order options ($6,799.00, click on the shop name): Amazon, B&H, Adorama