The Canon EF 11-24mm f/4L – Pricey and Hefty, and an Unmatched Optical Performance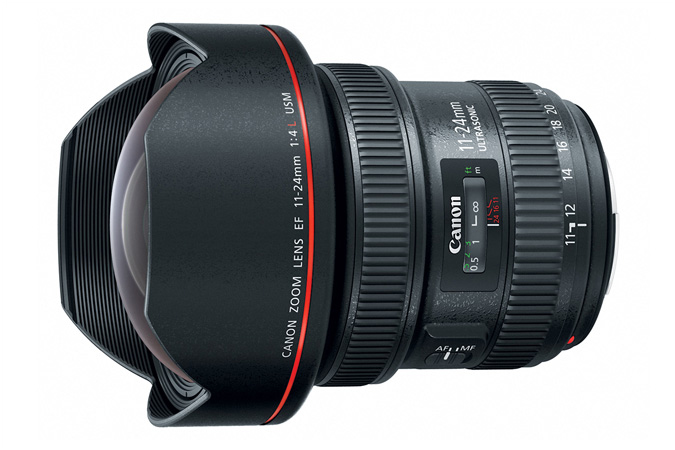 It appears Canon made another killer lens with their new EF 11-24mm f/4L lens. Sure, this isn't a lens anybody can afford to buy, and it has a focal length that's rather specialized, but it is another example of how well Canon manages the craft of lens making. After Roger Cicala's verdict on the 11-24mm f/4L, today I feature PetaPixel's opinion about this lens.
PetaPixel's review comes with lots of samples and considerations about the use of the EF 11-24mm f/4L, the widest rectilinear full-frame lens you can get on the market. The Canon is also compared to the Sigma 12-24mm f/4.5-5.6 DG II HSM (which costs a third of the Canon). In the conclusion they write:
The Canon EF 11-24mm f/4L USM is heavy and bulky. It is also thrice as costly as the Sigma [12-24mm f/4.5-5.6 DG II HSM], which offers slightly narrower focal length and less brightness. However, if image quality (in terms of distortion and sharpness) and flare control is important to you, then there is really no contest between the two lenses. The Canon EF 11-24mm f/4L USM is an outstanding performer in the rarefied group of ultra-wide SLR zoom lenses, by itself or compared to other super wide zooms.

It is not for every photographer though, given its ultra wide focal length. General photography has limited use for ultra wide focal lengths, given the potential for distortion in the corners and requirement for careful composition to include foreground interest. And viewers tire easily of converging perspective shots, no matter how dynamic they are, if you shoot more than a handful of them.

But for landscape and architectural photographers, the Canon EF 11-24mm f/4L USM is a lens they have been waiting for. Sharp, contrasty and virtually distortion-free, the Canon lens stretches your photography potential as much as it stretches your wallet. For the other Canon photographers who need an ultra-wide occasionally, there is always the option of the Sigma 12-24mm f/4.5-5.6 DG II HSM.
High resolution samples from the Canon EF 11-24mm f/4L USM are available in PetaPixel's Flickr gallery. Canon's new EF 11-24mm f/4L is now available for pre-order at Amazon US. The Canon EF 11-24mm f/4L is available and ships for $2,999. More pre-order link: Adorama | DigitalRev
 | B&H Photo.
Sample pics at ephotozine, product images at Photography Blog and DPReview. David Norton on the EF 11-24mm f/4L. Sample pics at Canon UK.
[via 
PetaPixel
]