The Inner Life Of A Canon EOS-1D C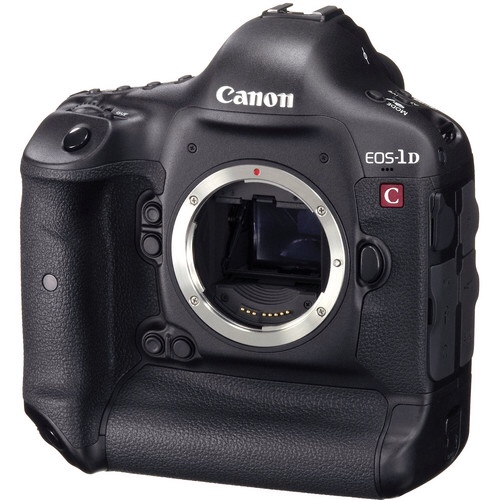 Canon Rumors had a chance to have a look inside an EOS-1D C, but no pictures were allowed to be taken.
They write that the differences (internally) are minimal, mainly visible by the heat sink that is used to dissipate the heat produced by the camera because of the 4k circuitry.
The real interesting thing is that the EOS-1D X has tokens of the EOS-1D C firmware and that features are locked by software switches. But hackers be warned: Canon will throw tons of lawyers to anyone who dares to manipulate an EOS-1 body at the software level (read: modify, extend, hack the firmware). Will this stop all the skilled hackers out there? Maybe it does.
Finally, the astronomic price of the EOS-1D C ($11.999). The answer is: limited production. By no way comparable to the Canon EOS 5D Mark III (price & specs), the EOS 7D (price & specs) or the Rebel T4i/650D (price & specs). Moreover, the software that's featured in the cam had its share of costs.
The Canon EOS-1D C is in stock at B&H (click here). Canon EOS-1D C price check: B&H Photo, Adorama, Amazon USA, Amazon CA, KEH Camera, BestBuy, Canon CA, Canon USA [via CR]