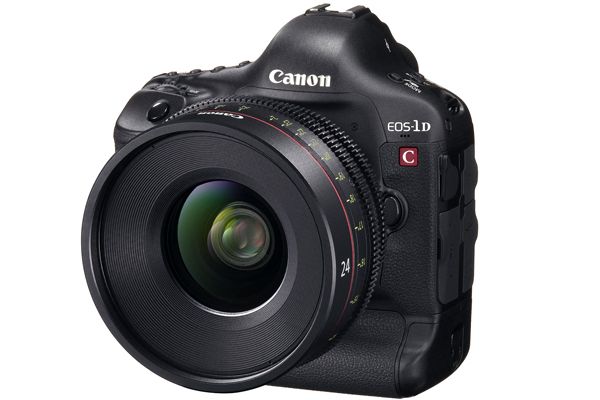 Canon EOS -1D C: B&H | Adorama | rent it at Borrow Lenses
The announced firmware update for the Canon EOS-1D C is available. As with previous firmware releases for the EOS-1D C, this one too can not be downloaded and installed on your own. Instead, you have to send in your EOS-1D C to an authorized service center.
Firmware Version 1.3.4 incorporates the following improvements.
Details
1. Peripheral Illumination and Lens Aberration Correction data has been added for Canon EF-mount Cinema lenses. *1) *2)
*1) EOS Utility Version 2.13.25 (or later) is required to upload the correction data to the camera. The latest update for this software can be downloaded from our web site.

*2) Does not apply to Canon EF Cinema zoom lenses CN-E 14.5-60mm T2.6 L S and CN-E 30-300mm T2.95-3.7 L S.
2. A line-level audio input accepting a mini 3.5mm connector has been added.