Canon EOS-1D C Firmware Update Delivers 25fps At 4K (But Is Not Available For Download)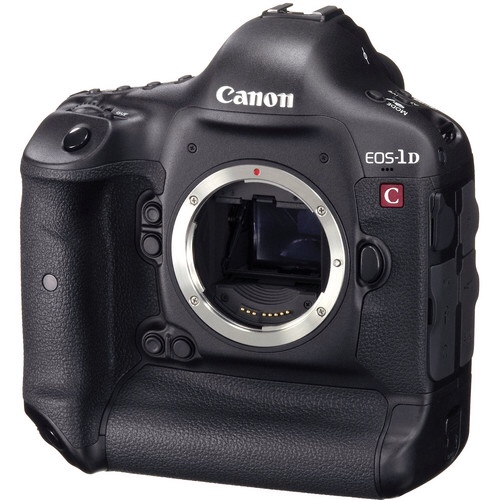 The EOS-1D C is sold for $11,999 at the following shops: B&H and Adorama, and you can rent it here.
Canon Europe announced a new firmware (ver. 1.2.0) for the Canon EOS-1D C. The firmware will not be made available via download but will be installed by authorized service centers (click here to learn more).
Firmware version 1.2.0 incorporates the following improvements and fixes:
Provides support for 25.00p (fps) video recording frame rate (PAL settings) at the camera's maximum 4K resolution.
A function to disable the image size selection button has been added.
Fixes a phenomenon in which a difference in exposure appears on every other shot when shooting continuously and the auto-lighting optimizer is turned on (on weak, standard or strong).
Fixes a phenomenon in which video recorded onto an external recorder sometimes becomes two-layered if it has been recorded through HDMI output.
The video frame rate now displays two additional decimal places, e.g. 24p -> 23.98p (fps).
Fixes a phenomenon in which the on-screen guidance cannot be fully displayed when setting the maximum limit value for the "Auto ISO Range" option.
Corrects errors in the Portuguese language menu.
[via
CR
]