The Yongnuo YN450 is a Mirrorless Android Camera with 4/3 Sensor and Canon EF Mount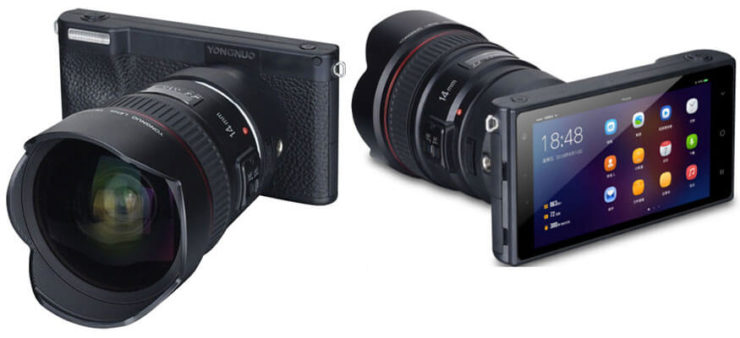 We know the brand Yongnuo for their inexpensive lenses and flashes. Here is something different and rather unusual.
The Yongnuo YN450 is a camera with a 4/3 sensor and Canon EF mount, and like a smartphone it's powered by Android.
As Cinema5D sums it up:
The Yongnuo YN450 is a smart mirrorless camera with Android operating system and a 16MP micro four thirds image sensor. It features a Canon EF mount, a 5″ multi-touch 1080p display, as well as a 4G SIM card slot for instant content sharing.
Yongnuo decided to equip their camera with the Canon EF lens mount, which might have to do with Yongnuo's lens portfolio, which is based on Canon EF mount (and Nikon F mount). However, that mount makes the whole camera-lens combination very bulky and actually prevents one from being able to use more compact micro four thirds lenses, which would be a better match for the sensor, in my opinion.
Who need such a camera, and does it make sense?
[via
4/3 Rumors
]