There is No Canon C700x on the Horizon, It's a Fake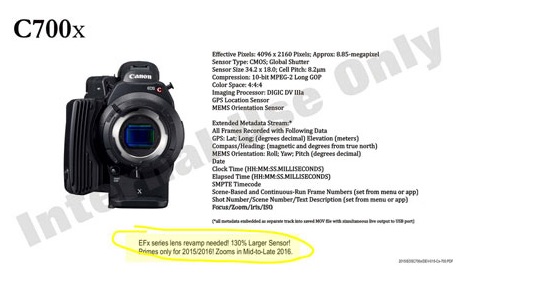 It turned out to be a fake. The rumor that surfaced yesterday was just a hoax. Canon Rumors did the investigative work, and says:
The camera in the image is the C500 PL mount with some "work" done to fit the larger 34mm sensor and a longer base to fit the "X", which in itself makes no sense. We're also told that most PL lenses wouldn't work with a 34mm wide sensor.
However, there are new Canon Cinema cameras coming for NAB 2015, the EOS C300 Mark II and EOS C500 Mark II. Both rated CW4. Stay tuned…