This is what happens to your camera if you get too close to a rocket launch pad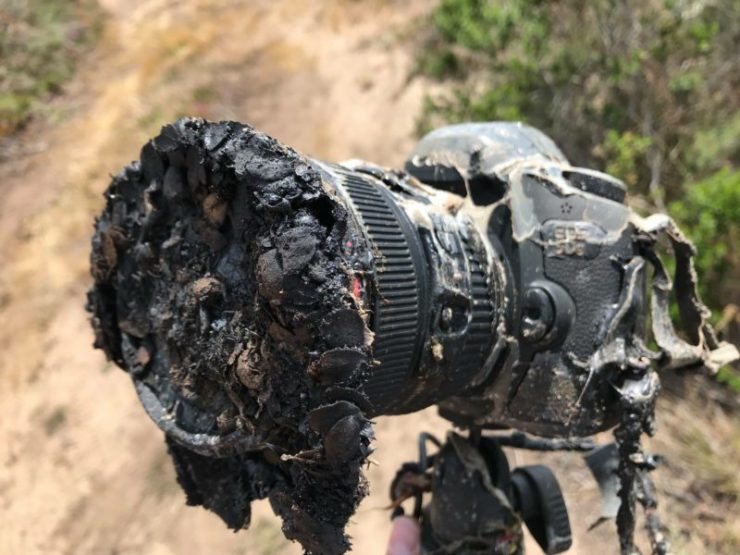 The picture above was shared by Peter King on Twitter, and it shows what the heat coming from a rocket launch pad can do to your camera.
Writes Peter King in his tweet:
NASA photographer Bill Ingalls is one of the best. He tries to get his remote cameras as close to the launch pad as possible for great results. This would illustrate the unfortunate result of an attempt at an extreme closeup. Not sure this is covered by warranty.
Well, no, it's unlikely Canon will honour any warranty on a damage like this. The Canon EOS 5Ds in the image is gone and destroyed.
So, the lesson is: if you shoot a rocket launch be sure to have your camera at a safe distance :-)
@NASA photographer Bill Ingalls is one of the best. He tries to get his remote cameras as close to the launch pad as possible for great results. This would illustrate the unfortunate result of an attempt at an extreme closeup. Not sure this is covered by warranty. pic.twitter.com/Lpb0kRHiCw

— Peter King (@PeterKingCBS) May 23, 2018