TTArtisan 21mm F1.5 ASPH Review (not a lens for everyone, D. Abbott)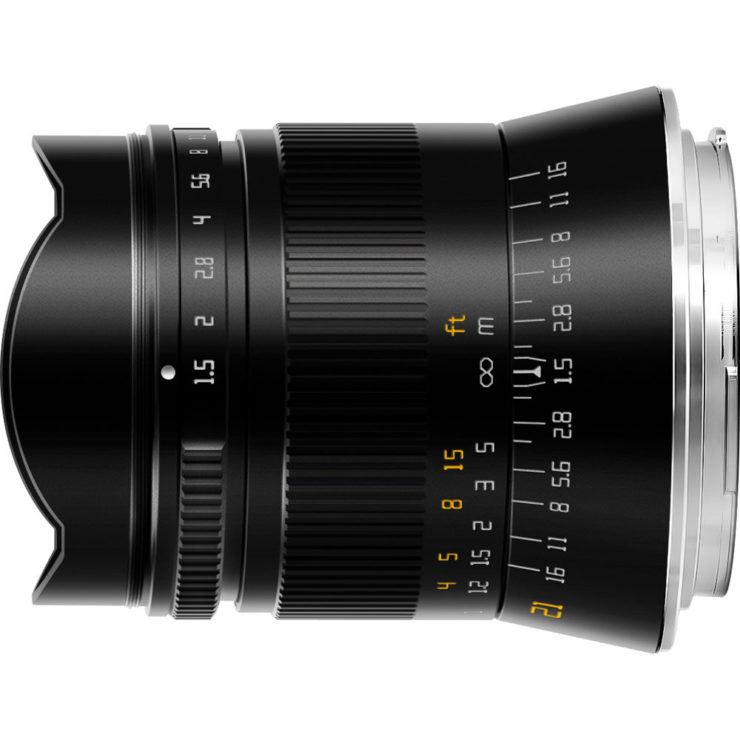 Here is a review of an inexpensive and rather exotic lens for the RF mount, the TTArtisan 21mm F1.5 ASPH.
TTArtisan 21mm F1.5 ASPH at a glance ($239):
RF-Mount Lens/Full-Frame Format
Aperture Range: f/1.5 to f/16
5 High-Refractive Index Elements
1 Aspherical Element
Minimum Focus Distance: 27.6″
Manual Focus
10 Blade Aperture
Dustin Abbott posted his exhaustive review of the TTArtisan 21mm F1.5 ASPH. We think "thoroughly" is the right way to describe Dustin Abbott's review. And the TTArtisan 21mm review follows suit. From his conclusion:
Optically [the TTArtisan 21mm F1.5 ASPH] is a mixed bag. You can forget shooting infinity subjects before F2.8 if you care at all about image quality, and corners never quite get pin-sharp. The TTArtisan 21mm is also quite flare-prone and suffers from a lot of vignette. The minimum focus distance and resulting magnification is truly terrible. But it also gets nicely sharp when stopped down and delivers some really interesting colors.

Put simply, the TTArtisan 21mm is not a lens for everyone, but if you have just bought into a new mirrorless system and don't have much left over for lenses, it can deliver really good results for the bargain price. Just learn how to use it within its strengths, and you can easily produce some stunning images on a budget.
As usual with Dustin's reviews, this one too comes with a huge set of sample pictures, comparison charts, and all the information you might want to know. Dustin's reviews are what I look for when I am about to purchase new gear. And for those who prefer to watch their reviews, here you are:
The 21mm f/1.5 Lens for Canon RF from TTArtisan is a classic manual focus wide-angle prime lens well suited to landscapes, room interiors, street photography, and more. It features a bright f/1.5 maximum aperture, allowing it to be used in low-light situations and providing finer creative control over depth-of-field. The combination of five high-refractive index elements and one aspherical element provide sharpness and realistic color transmission throughout the image area. The integrated lens hood reduces potential lens flare for optimal color saturation.