X-Rite i1Display Pro Deal – $154.99 (after discount & MIR, reg. $258.99, today only)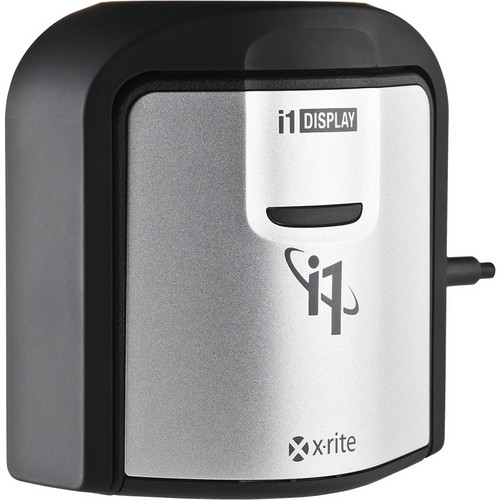 Only for today (12/16/2019) B&H Photo has a very good X-Rite i1Display Pro Deal.
Get the X-Rite i1Display Pro Deal on sale at $154.99 after instant discount and $35 mail-in rebate (instruction).
---
Hand-picked deals are listed here.
Authorised Canon retailer B&H Photo has discounted EOS 5D Mark IV and EOS 6D Mark II bundles on offer for the holidays.
We offer 10% discount to subscriptions to Pixpa all-in-one platform for photographers.
Today's Gold Box and one day only deals at Amazon US, Amazon DE, Amazon UK, B&H Photo, eBay, Adorama.
X-Rite i1Display Pro Deal key features:
Ergonomic: 3 Integrated Functions
Advanced Filter and Optical Systems
Works On All Modern Display Technologies
Field-Upgradeable for Future Technology
The X-Rite i1Display Pro is a calibration and profiling system for a display / projector. It helps to make sure that the colors on your display match those in your original picture or file. The i1Display features i1Profiler software for calibrating and profiling all modern display and projector technologies, including LED and Wide Gamut LCDs. It's also spectrally calibrated, which makes it field-upgradeable to support future display technologies. Using the free and downloadable ColorTRUE app for iOS and Android, the i1Display Pro may also be used to calibrate select phones and tablets.
The system's ergonomic design incorporates 3 functions – ambient light measurement, monitor profiling, and projector profiling – into a very sleek, compact and fully integrated device with no parts to misplace. Experience speeds up to 5X faster than previous devices! A custom-designed RGB filter set provides accurate color measurements, while the optical design allows for high repetition on the same display and across different display types for more consistent color matching. There's even a rotating diffuser arm that can be used as a stand for table top projector profiling, ambient light measurement, or as a cover for instrument optics. The conveniently integrated tripod mount is great for projector profiling in larger venues.
The i1Display offers both 'Basic' and 'Advanced' modes, giving you the power to choose which one is best for you. Basic mode offers a wizard-driven interface with predefined options for the quickest path to professional on-screen color. Advanced mode offers user-defined options for more sophisticated profiling workflows, to deliver the highest quality color results on monitors and projectors, as well as display testing and quality assurance tools.