Yongnuo Might Soon Release Another RF Mount Lens, The YN 50mm F1.8R DF DSM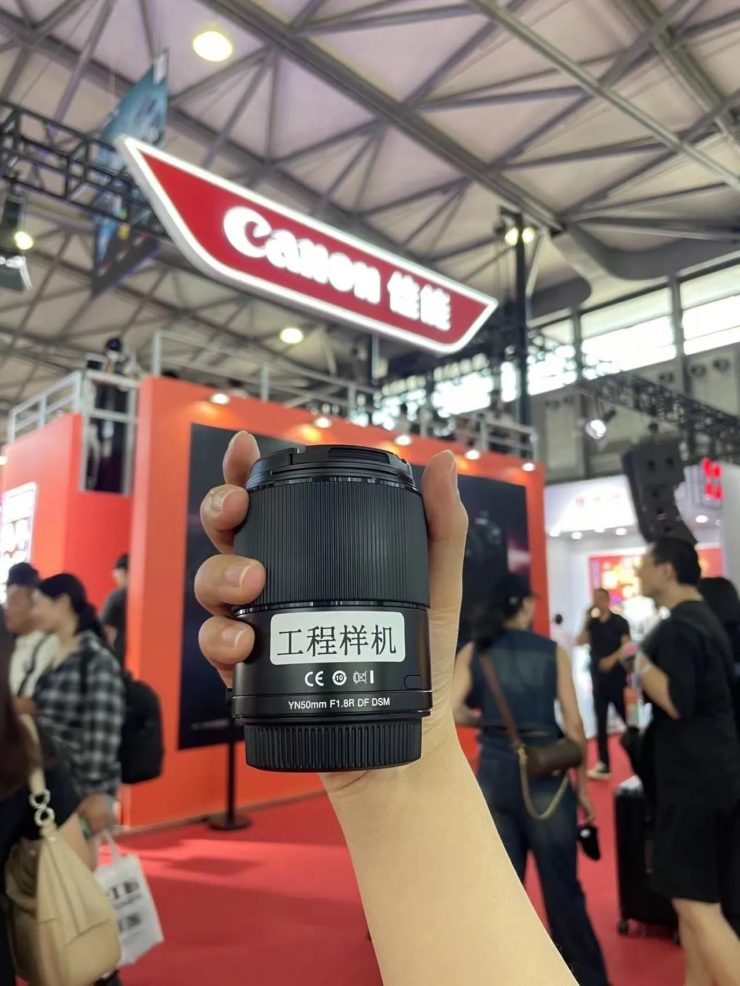 After the YN 85mm F1.8R DF DSM, Yongnuo might soon release a second lens for the RF mount.
It seems the YN 50mm F1.8R DF DSM has been displayed at P&I Shanghai (image on top). No information about the release to the general public and about the specifications.
[via asobinet]