Yongnuo Speedlite YN600EX-RT II Deal – $99 (reg. $135, today only)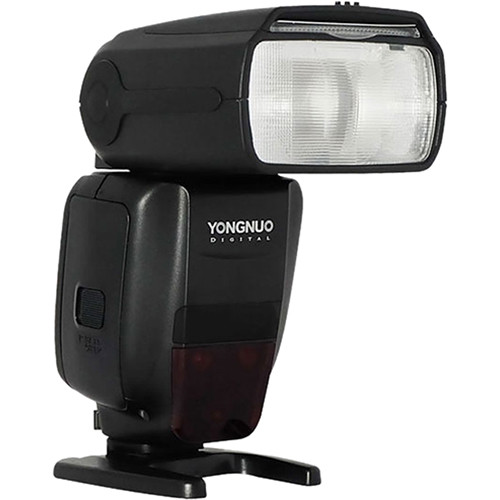 Only for today (7/10/2020) B&H Photo has a very good Yongnuo Speedlite YN600EX-RT II deal.
Get the Yongnuo Speedlite YN600EX-RT II for Canon cameras on sale at $99. Compare at $135. Free shipping. Please note that a $36 discount is applied in cart.
Yongnuo Speedlite YN600EX-RT II deal key features:
Canon-Compatible 2.4GHz 15-Channel Radio
Compatible with Canon E-TTL / E-TTL II
Guide Number: 197′ at ISO 100 and 200mm
Zoom Range: 20-200mm (14mm with Panel)
More hand-picked deals are listed here.
Today's Gold Box and one day only deals at Amazon US, Amazon DE, Amazon UK, B&H Photo, eBay, Adorama.
Refurbished lenses and DSLRs at Canon Store (best deals might be found here)
Save $10 on Luminar 4 and/or Aurora HDR 2019 using our code "WATCH" at checkout.
Fully compatible with Canon's 2.4 GHz radio flash trigger system and E-TTL / E-TTL II metering, the Speedlite YN600EX-RT II from Yongnuo is a useful accessory for your Canon camera. It features a powerful guide number of 197′ at ISO 100 and 200mm as well as an impressive zoom range of 20-200mm, along with a wide-angle panel for 14mm coverage on full-frame cameras. Bounce lighting is also possible with tilt from -7 to 90° and rotation left and right 180°.

Along with radio transmission and reception for wireless triggering, the wireless TTL master and slave functionality of this flash also extends to standard optical pulse triggering, where the YN600EX-RT II is compatible with both Nikon and Canon flash systems. It has a recycle time of about three seconds and high-speed 1st and 2nd curtain synchronization settings. And, it has a multi flash stroboscopic mode for multiple flashes during a single exposure. It runs on four AA batteries and comes with a case and mini stand.
PC sync port for wired off-camera firing
Wireless radio system works with up to 15 channels in 5 groups
Optical transmission has access to 4 channels and 3 groups
Built-in pull-out bounce card for reflecting light forward when the flash is tilted upwards
Manual power settings from 1/1 to 1/128 with 29 total levels
Stroboscopic mode of 1-100 Hz for 1-100 flashes
Power saving mode and overheat protection
Automatic setting saving remembers your last settings
USB firmware updates