Zeiss Milvus Distagon T* 18mm f/2.8 review and image quality examination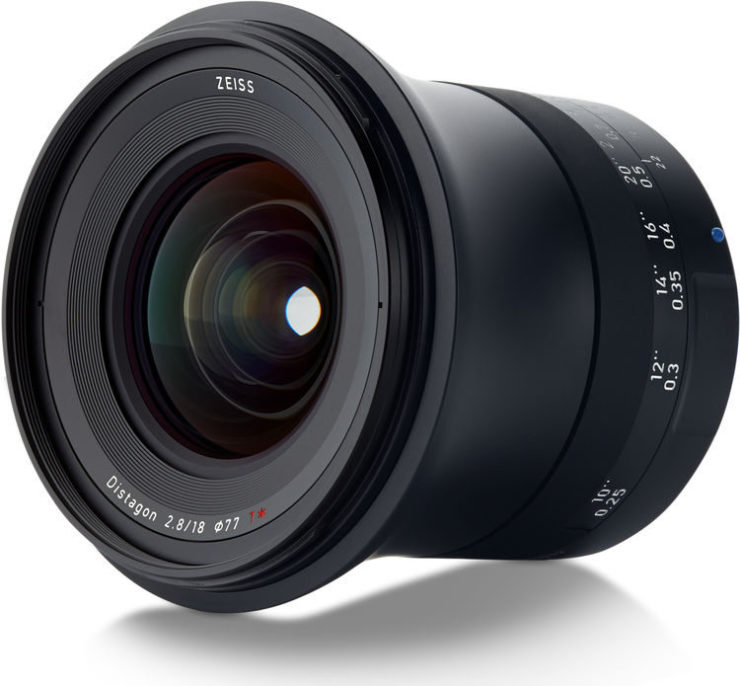 Zeiss Milvus Distagon T* 18mm f/2.8: B&H Photo | Adorama
At a glance:
EF-Mount Lens/Full-Frame Format
Aperture Range: f/2.8 to f/22
4 Anomalous Partial Dispersion Elements
2 Aspherical Elements
Distagon Optical Design
Zeiss T* Anti-Reflective Coating
Manual Focus Design
Anodized Metal Barrel, Rubber Focus Ring
Weather-Sealed Construction
Photographer and reviewer Dustin Abbott tested the new, manual focusing Zeiss Milvus Distagon T* 18mm f/2.8 lens. He praises the design and the exceptional build quality, the well executed weather sealing, near perfect chromatic aberration control, strong flare resistance and more. The Zeiss is not exactly "inexpensive", coming at $2,299.
From the conclusion:
The [Zeiss Milvus Distagon T* 18mm f/2.8] produces nicely detailed, visually rich images. It worked admirably for achieving my vision for each situation I put it in…including the very important area of astrophotography. What it didn't do, however, was wow me with its exceptionalism in any particular area save the utter lack of chromatic aberrations. Perhaps I have become jaded with using so many incredible lenses in the past few years, but this one didn't "blow me away" in the way that Zeiss lenses so often do.
As usual with Abbott's reviews, you can go for the written article, or you may watch the comprehensive 18 minutes video below which tells you all the findings and takes a close look at the image quality of the Zeiss Milvus Distagon T* 18mm f/2.8.