Zeiss Milvus lenses first impression round-up
Above: Cinema5D about Why You Should Look Into the New Zeiss Milvus Lens Lineup
The Phoblographer reviews the Zeiss Milvus 35mm f/2 (B&H Photo | Adorama)
The Zeiss 35mm f2 Milvus lens is really nice, but it's also very expensive. You'll get excellent image quality, weather sealing, Zeiss colors, Zeiss sharpness and only a bit of fringing that can be eliminated. It also controls distortion well. However, with autofocus on the Tamron 35mm f1.8 along with weather sealing, better sharpness and image quality overall on the Sigma 35mm f1.4, and with both lenses having a more affordable price, it's a very tough sell.
The Phoblographer about the Zeiss Milvus 21mm f/2.8 (B&H Photo | Adorama)
The Zeiss 21mm f2.8 Milvus lens is what we've been waiting for a while. At least, we have a lens designed for a DSLR that has weather sealing, the Zeiss branding, Zeiss build quality and Zeiss image quality. What more could you ask for? At an angle this wide, autofocus isn't really a problem because you're shooting objects that are so wide and with such a large depth of field that you shouldn't worry about it.
Long article by Ming Thein, A visit to Zeiss and thoughts on the Milvus line
The Milvus is the start of [a] change at the consumer level: the lenses are also designed to be consistent in color and overall rendering, which is why we have new 1.4/50 and 1.4/85 lenses; the old ones did have a unique rendering but were not consistent even within the rest of the 'classic' line (which continues to remain available). Other lenses that do not match will also be redesigned – there is a reason why we now have only six lenses for launch, but far more in the classic line. There have also been significant mechanical changes: aside from a new external design (beware pinching between the end of the barrel and hood, though) and more secure hoods, the lenses now all have full weather sealing, more visible scales, better overall gripability and a selectable clicked or steeples aperture (for video) – there is a small toggle in the rear mount, similar to the Loxia line.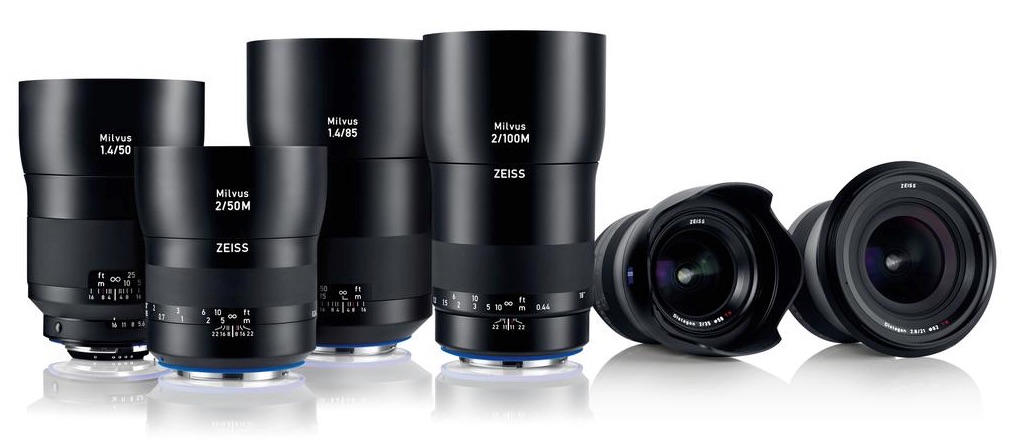 All Zeiss Milvus lenses are available for pre-order: