Latest Wishmors round-up (80D, 7D Mark III, 50mm f/1L, 6D Mark II) [CW0]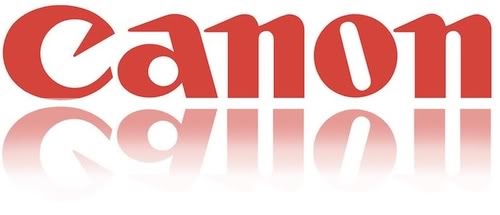 It's time to post a round-up of the many fake rumors I got, christened "wishmors" (wishful rumors) by my humble self. Please note: I don't consider any of these wishmors to be plausible. I report this stuff for the sole purpose of fun, and to let you know what sort of suggestions fill my inbox.
We start with the EOS 80D (more 80D wishmors here and here):
EOS 80D will support focus peaking [editors note: this one could eventually turn out to be true, CW1]
What about an EF 50mm f/1.0L lens?
On Q2 2017 you will see this as an actual product if the engineers manage to keep the weight under control.
Canon is working on a II version of EF 50mm f/1.0 L which will have higher resolving power and incorporate the new lens element found in 35mm f/1.4 II.
The autofocus motor has been upgraded significantly. It's fast to autofocus but there is a trade-off: the lens weights a lot.
Initially the management wanted the new 50mm f/1.0 to be available for release in Q2 2015. The project was delayed when engineering couldn't keep the weight under control. The current goal is to release the lens in Q2 2017.
Optically, the lens exhibits almost no coma. It's designed for use in the f/1.0 – f/2.8 range and for this reason its optical performance won't be as good after f/2.8.
It will ship in a new kind of packaging in gold color. All Canon imaging products will gradually adopt the new box design.
There will be no printed user instructions in the box, instead there will be a downloadable PDF on Canon's website. The same will be true for all new Canon lenses.
The price is expected to be very high, much higher than the current 50mm f/1.2. I have no information on something more specific.
The EOS 6D Mark II
Canon's 6D Mark II is imminent and will introduce support for JPEG2000, a better image format. Standard JPEG will still be the default format and work as before, but photographers will have the option to enable JPEG2000 shooting from the menu.
Time ago we had a rumor about the top LCD becoming a color display
The color top LCD isn't only a blue skies project, it will be put in future EOS DSLRs, it will be touchscreen and will support functions like: histogram, liveview, touch input for changing settings, and other things.
The EOS 7D Mark III  gets already a mention (the EOS 7D Mark II was announced September 2014)
Canon is developing 7D Mark III, it's a slight update of Mark II tentatively scheduled for release sometime in 2017. The specs of the released product might change but for the moment it's 24 MP, DPAF, and has a high-durability non-swivel touchscreen which is disabled by default but can be enabled through the menu and its use is entirely optional. No CF slot, it has dual SD UHS-II.

And I also have this info: Canon wants to release updates to its cameras more often but the updates will be less revolutionary, the Rebel and xxD (e.g. 80D) lines will test new technologies and sensors before they appear in the 7D line.
This is just a selection of the wishmors I get :-) Enjoy life!