10 Questions For Canon (by EOSHD)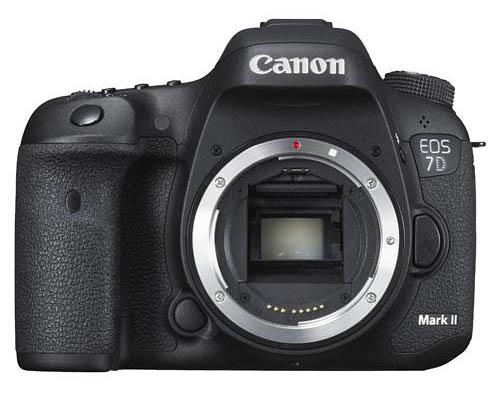 Canon's new and very conservatively specced EOS 7D Mark II
EOSHD's Andrew Reid posted an educated list of 10 questions he'll ask Canon (and Nikon) at Photokina 2014.
For the Canon part, it's about Canon's strategy, technological plans, marketing etc. Most of the questions are sort of "why do you not get it?" questions :-)
All 10 questions make sense, but I like this one (nr. 3):
The 7D line has been a bestseller in the enthusiast market for the past 5 years but the new model barely moves an inch forwards from the cheaper 70D. After such a long period of time was it Canon's intention to position the 6D as the real 7D replacement and if so, how do you excuse such poor video quality on the 6D considering the enthusiasts it is aimed at? For video it is not a low end product but it performs like one.
Worth to have a look.
The Canon EOS 7D Mark II is going to be announced tomorrow (so stay tuned), and it will be a typical Canon upgrade: a conservatively specced yet solid workhorse that will most probably sell better than most people expect (sport and wildlife photogs on the APS-C train will love it). That's where Canon is good: to build reliable cameras that do their job well – without any truly exciting new features. I was expecting more from Canon for the 7D Mark II. These are the specs that leaked so far:
Magnesium alloy body
Dust and water resistant
20.2MP CMOS sensor
Dual Pixel CMOS AF
A new 65-point AF. All points cross type
EOS iTR AF (EOS iTR AF is "intelligent tracking and recognition" AF, a feature that was first seen on the EOS-1D X)
10 fps
Dual DIGIC6
Max ISO 16000
RGB + IR photometry sensor 150000 pixels
Full HD 60p video
GPS
Interval Timer
Bulb Timer
In my opinion there is very little (as far as we know for the time being) that positions the 7D Mark II clearly above the Canon EOS 70D. 10fps vs 7fps of the 70D and a more powerful AF system. I am curious to see what the Dual DIGIC6 CPUs can pull out of Canon's Dual Pixel AF technology.
Tomorrow we will know the full specs. And then let's discuss.