Canon EF 200-400 f/4L IS 1.4x Delayed Until Q2 Of 2013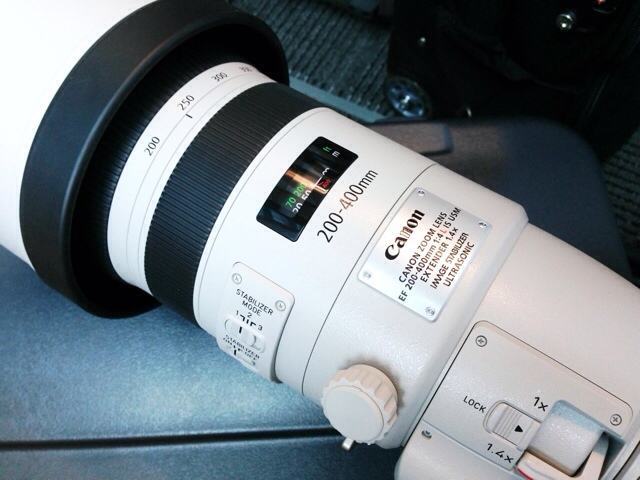 We almost believed Canon would announce (and release) the EF 200-400 f/4L IS 1.4x, at least a teaser on Facebook by Canon Singapore let us think that way. Nope. A clubsnap member who attended the convention at the Cathay Orchard Cineleisure in Singapore, where Canon Singapore's event was hold, is reporting that he (or she):
Was at the event this afternoon and test fired the 200-400. It is a very heavy and huge lens although did not have a chance to hand held. The focussing is very fast, even with the 1.4TC in action and the zooming is smooth. From the test shots and from reviewing the pics thru the viewfinder, seems to be quite sharp. Was told by one of the Canon guys that estimated RRP is probably around S$16k [Singapore dollars, equivalent to US$13.000; but price tag will probably be around $11.000] and Canon will only start production in the 2nd quarter.
[via
CR
]