Adobe Lightroom Release Candidate 4.4 Available For Download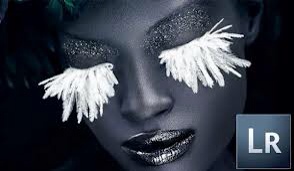 Adobe released version 4.4 of Lightroom as a release candidate (click here to download). The 'release candidate' label indicates that the update is well tested but would benefit from additional community testing before it is distributed automatically.
The new release adds support for the Canon EOS 1D C (B&H and Adorama), and delivers the following tweaks and fixes:
The following bugs that were part of the Lightroom 4 releases have been corrected. The team appreciates the very detailed feedback the community has provided on Lightroom 4 and we're excited to correct a number of issues experienced by our customers. These issues have been FIXED:

The crop overlay tool resized incorrectly when used in conjunction with the "Constrain to Crop" checkbox in the Lens Correction panel
Background graphics were not correctly rendered within the Book Module
The supplied lens profile for the Sony RX-1 did not contain vignette information
Previews of photos in portrait orientation were blurry when viewed in the filmstrip in the Develop module. (Mac only)
Stack badges displayed the wrong count when creating new stack that included a preexisting stack.
The Filter scrollbar within the Library module was not rendering properly.
Auto-tone was not working properly when used in conjunction with the Exposure adjustment slider. (Win only)
The Black&White button was not creating a History state within the Develop module. (Win only)
RGB color readouts were specified in the Adobe RGB colorspace rather than the ProPhoto linear colorspace. This occurred when working in Soft Proofing within the Develop module.
Adding a page behaved inconsistently in the Book module depending on the method used to add a page.
The state of the "Remove Chromatic Aberrations" checkbox within the Lens Correction was not persistent between sessions of Lightroom.
Adobe Lightroom price check: B&H Photo, Adorama, Amazon USA, Amazon Canada, Canon Canada, Canon USA