All Possible Sigma Lenses for 2014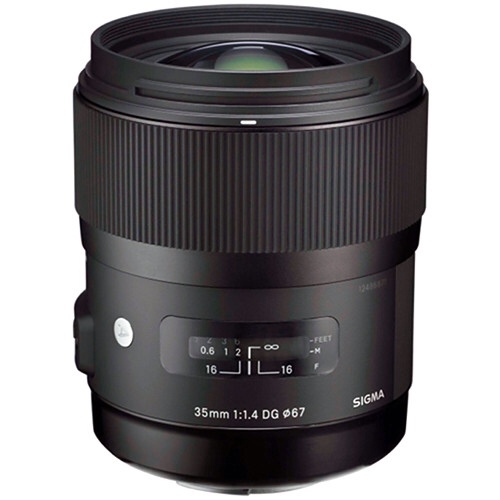 Sigma 35mm f1.4 DG
B&H Photo
,
Adorama
,
Amazon USA
,
Amazon Canada
,
Canon Canada
,
Canon USA
Photorumors compiled a list of the lenses that Sigma could possibly announce in 2014. Take everything with a grain of salt, though there will be new Sigma lenses next year. The list:
Sigma 24-105mm f/4 OS
Sigma 24-70mm f/2 OS HSM
Sigma 300mm f/2.8 OS
Sigma 400mm f/2.8 OS
Sigma 500mm f/4 OS
Sigma 600mm f/4 OS
Sigma 135mm f/1.8 DG OS
Sigma 24mm f/1.4 DG

a new Sigma 50mm f/1.4 lens is also a possibility
Would be great if Sigma can deliver more outstanding lenses like the Sigma 18-35mm f/1.8 DC HSM (price & specs). Let's hope and wait. In the meantime you could like to read about the interview with the engineer that designed the Sigma 18-35mm f/1.8 and 35mm f/1.4 lenses.
Moreover, German site Valuetech reports a rumor related to an upcoming Sig,a 24-105mm OS lens. This is a very interesting rumour. Since Canon will stop the production of the highly popular Canon EF 24-105mm f/4L IS USM (price & specs) lens, it makes sense for Sigma to step in. Valuetech writes:
We've been told that lens manufacturer Sigma is close to announce a 24-105mm f/4 lens for fullframe DSLRs (the announcement could been expected some time in 2013), which might be a good replacement for the EoL Canon EF 24-105mm f/4L IS. Right now it's not for sure if we'll see an optical image stabilizer (OS) in it as well as if it will become a C-, A- or S-series lens regarding to Sigmas very own nomenclature.