Another Hint That There Will Be Lots of Canon Lenses in 2014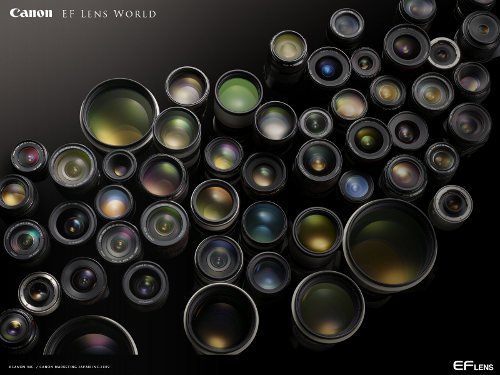 Another rumor suggesting that Canon will announce plenty of new lenses in 2014 surfaced on the web. Quoting Canon Rumors, there will be:
[…] a new worlds widest full frame zoom lens […], a wide angle zoom with IS (17-50 f/4L IS?), a new fast wide angle successor with "new technology" (35 f/1.4?). We can also expect two new tilt-shift lenses, a telephoto zoom successor (100-400?) as well as "budget high quality lenses".
The rumor originates for the same place as the last one suggesting there will be 8 new Canon lenses in 2014. For the time being it is hard to say how reliable the rumor is. That Canon will announce new lenses next year can be taken for granted, we've yet too see how many.