How Bad Was 2013 For The Photography Industry?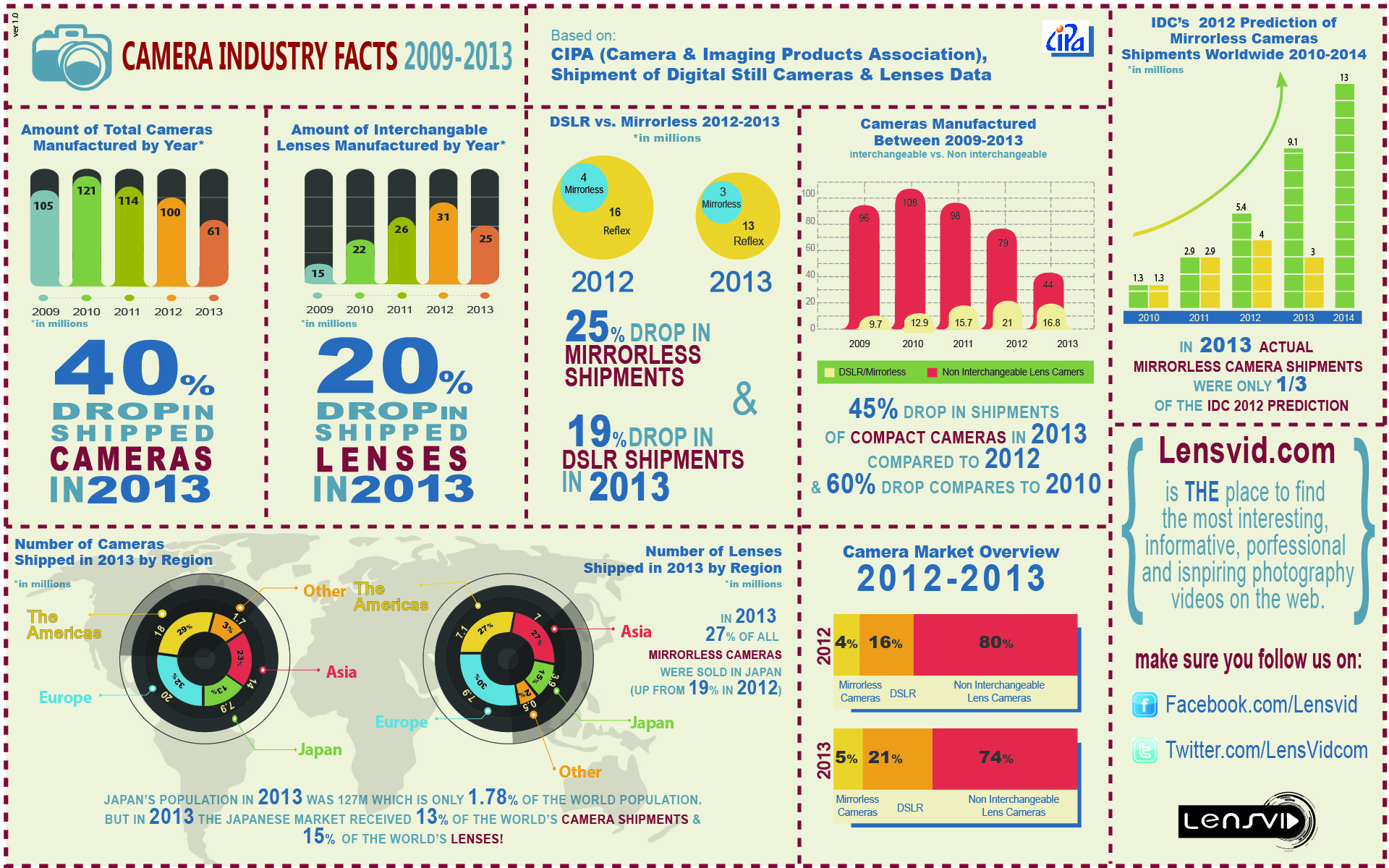 The folks at lensvid made an excellent infographic about how bad 2013 was for the photography industry. Very bad as you'll see.
They took the figures published by CIPA (Camera & Imaging Products Association), and as you can see things are possibly worse than you have thought. Last years figures show a 45% drop in compact camera sales, a 20% drop for lenses, 25% for mirrorless system cameras, and a not less than 19% drop in DSLR sales figures. And it happened in just 12 months! While the reason for this probably needs further investigation, the people at lensvid outlines 3 main reasons (see also the video below):
The improvement of camera phones
The global economic crisis
Americans don't like mirrorless cameras
It is certainly true that mirrorless system cameras are not doing well in the US, and to a lower degree in Europe. The incredible drop of 40% in compact camera sales can also plausibly be connected to always better performing smartphones (the iPhone 5 and the likes take great pics with a minimum of effort). Well, finally, the economic crisis is real, lot of us can feel it, and that could explain the drops in lens and DSLR sales.
Finally, amazing to see that Japan, which makes 1.78% of the world's population, had shipped 13% of the world's cameras and 15% of all shipped lenses (2013)!
What do you think, which scenario are you seeing in the future of the photo industry?
[via
lensvid
]