Black Friday Flash Sale: 5DayDeal Photography Bundle Live Again (includes Luminar and Photolemur)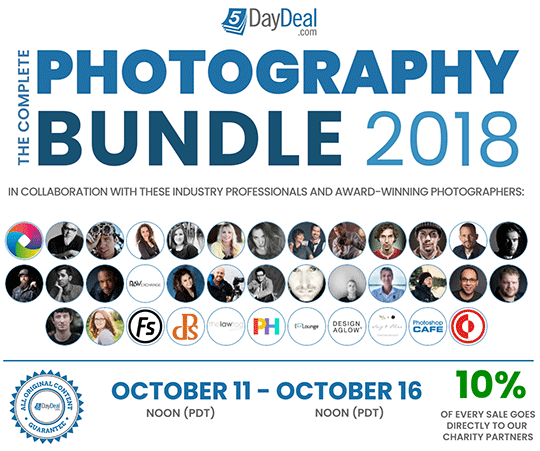 If you missed the deal of the year, then y0u have a second chance.
The 5DayDeal Photography Bundle is back for a Black Friday only flash sale. Gain full access to over $2,500 worth of photography tutorials, tools, and other incredible resources developed by the top professionals in our industry!
Both Skylum Luminar 2018 and Photolemur 3 are included in the bundle. This alone makes the bundle a hot deal at $89. And it gets better. Skylum already announced that you'll be able to update Luminar 2018 to the upcoming Luminar 2019 version for free. If you get the 5DayDeal Photography Bundle you get Luminar 2018 and will be able to update it for free. Not bad, eh?