Here is the new 5DayDeal Photography Bundle for 2022.
Get a huge amount of training and learning material, and tools and more for just $98, consider the whole package is worth more than $2200.
Various bundles are available but likely your best bet is to get the main bundle. See here all available bundles, what they contain and how to purchase them.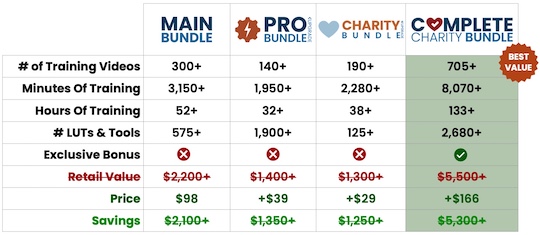 Here is a short overview of the bundles and what they contain: