Very Last Hours To Save 96% On A Great Photography Learning Bundle (5DayDeal)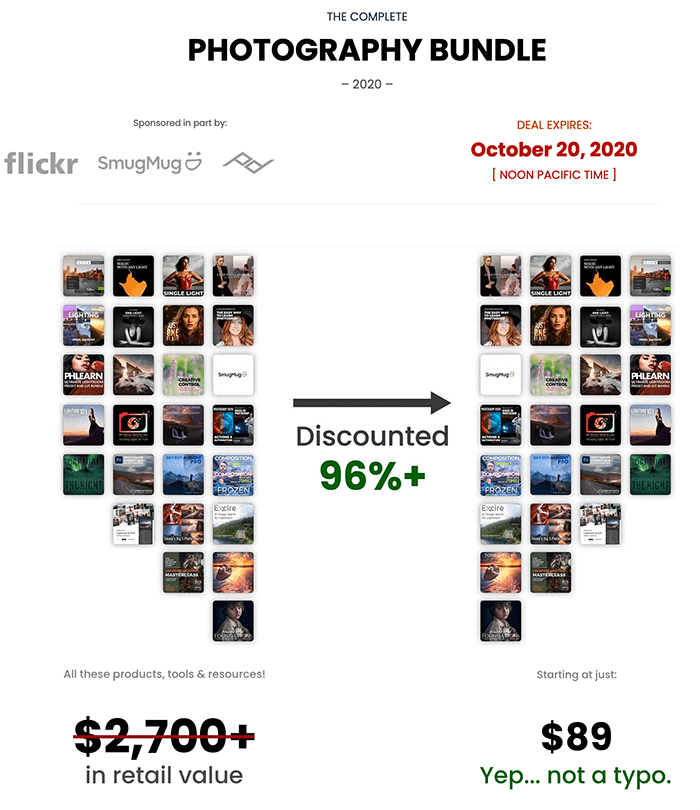 The 5DayDeal Photography Bundle 2020 is live now and on sale at $89, but just for a few more hours.
All together we are talking about learning and educational tools worth $2,964. A bundle with everything you need to up your photography, tools and training from many of the top photography brands in the industry. It's thousands of dollars worth of resources for just $89.
And there is more. By purchasing the 5DayDeal Photography Bundle you'll be joining forces with others and support numerous charities. For every bundle sold, 10% of the revenue goes directly to making the world a better place to live. Learn more here.
Here is what you get this year for $89: