Brightin Star 50mm f/0.95 For RF Mount Review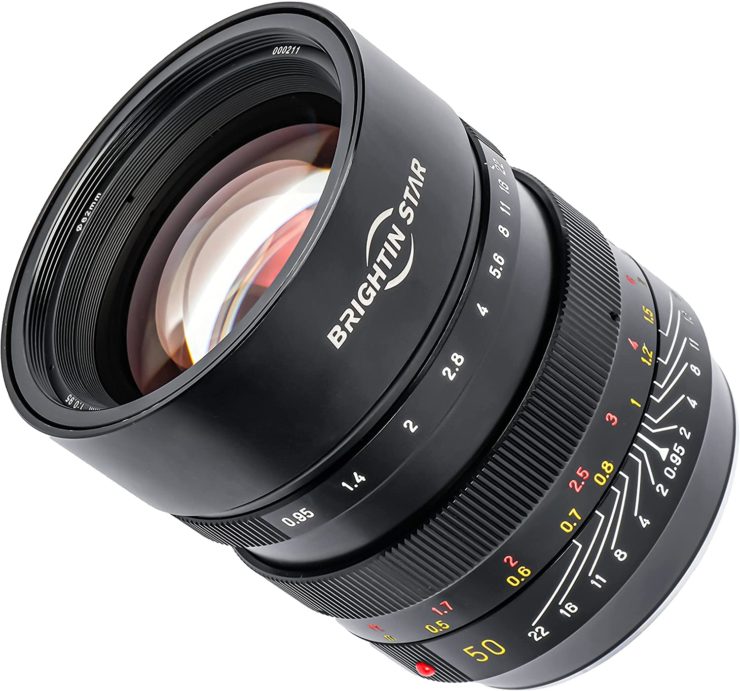 This is an interesting, and budget friendly, lens for the RF mount. The Brightin Star 50mm f/0.95 lens.
At a glance:
Eye Of The Night-God & F0.95 Large Aperture – With a larger viewing angle and a wider picture, with a large aperture of F0.95, you can still get more light in shooting night scenes and dim environments.
Sharp Focus & Soft Out-Of-Focus Image Quality – The lens structure is 7 elements in 5 group, it can make the picture near the focus point sharp and clear when focusing, while ensuring that the picture outside the focus range is soft.
Upgraded UMC Coated Lens – The lens lens adopts multi-layer nano-coating, which greatly reduces ultraviolet rays and stray light entering the lens, effectively eliminating ghosting and flare, while improving light transmission and providing better picture quality.
Metal Material & Utra-Small Structure Design – Brightin Star 50mm F0.95 is made of metal and glass, with exquisite workmanship and compact design, allowing you to put the lens in your pocket.
Compatible Cameras – Canon EOS-RF Mount Mirrorless Cameras EOS-R EOS-RP EOS-R6 EOS-R5
Dustin Abbott reviewed the Brightin Star 50mm f/0.95 on a Canon EOS R5. He says:
The Brightin Star 50mm F0.95 is not a lens for everyone. We knew that from the outset, however, because it is a manual everything lens. The huge maximum aperture will be the headline getter, however, and I expect there will be some definitely interested in the lens due to that.

[…] This is a lens designed for a certain kind of photographer. That photographer tends to be creative and deliberate, one who treasures unique rendering over technical perfection and who isn't afraid to move a little slower in the capture process in order to get the right shot.

I know that there are plenty of photographers who feel that a lens that gives dreamy images at very wide apertures and crisper, more modern results when stopped down a bit is almost like having two lenses. They give two different ways to approach a scene. I stopped down to F2 for this shot of Loki, and the detail shows a pretty modern looking amount of detail even on a demanding 45MP sensor
As usual the review comes with a huge set of sample pictures, comparison charts, and all the information you might want to know. Dustin's reviews are what I look for when I am about to purchase new gear. And for those who prefer to watch their reviews, Dustin Abbott provides a comprehensive video-review.
More gear reviews by Dustin Abbott are listed here. You can follow Dustin Abbott on Twitter, YouTube, or on his website.