Canon Acquires Milestone to Make Major Advance in Network Video Surveillance Business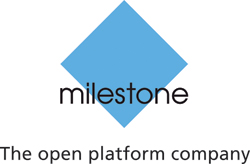 Canon press release:
MELVILLE, N.Y., June 13, 2014 – Canon U.S.A. Inc., a leader in digital imaging solutions, today announced Canon Europe has signed an agreement to acquire Denmark-based Milestone Systems A/S, a world leading provider of open platform video management software, via its subsidiary Canon Europa N.V. The new combination will create a formidable player in the fast growing network video surveillance market by combining the strengths of Canon's innovative imaging technology with Milestone's best-in-class video management software expertise.
Canon has a clear ambition to drive future growth through diversification and has identified network video surveillance as a strategic new business area. Bringing Milestone into the Canon Group will significantly enhance Canon's software capabilities in this sector.
Rokus van Iperen, President & CEO, Canon Europe, Middle East and Africa, explains:"Canon is aiming to take a leadership position in network video surveillance and we are making an important strategic investment today to realize our objective to expand in this market. Together with Milestone, we can accelerate our growth by delivering new advanced products and solutions for new sectors, through new channels, to offer greater customer value. We are very excited about working with such a talented and innovative company and we welcome Milestone into the Canon Group."
Lars Thinggaard, President & CEO, Milestone Systems: "Milestone is extremely excited about the huge potential that being part of a global group will provide. Canon respects how we built our business with our partners and supports our strategy of providing open platform solutions and therefore the need to remain a standalone company within the Canon Group. We feel this step is right for taking both our business and support for suppliers and partners to a new level."
Milestone is the world leader in video management software, with strong consultancy and training services and a major focus on innovation. This creates strong synergies with Canon's customer focus and R&D culture. As part of the Canon Group, Milestone will be able to accelerate its business and development of new products. In addition, Milestone will be able to use Canon's business and consumer channels to expand its global market presence.
Milestone's successful Open Platform business model is essential to its future success and Milestone will continue to provide open platform solutions to the market, while operating as a standalone company within the Canon Group. Canon fully supports Milestone's open platform strategy and respects their strong partnerships.
Following the completion of the acquisition, Milestone's management will remain in place and they are committed to making this transition a success.
About Milestone Systems
Founded in 1998, Milestone Systems is the global industry leader in open platform IP video management software, according to IHS Inc. (formerly IMS Research). Milestone technology delivers powerful surveillance that is easy to manage, reliable and proven in thousands of customer installations around the world. With support for the widest choice in network hardware and integration with other systems, Milestone provides best-in-class solutions to video enable organizations – managing risks, protecting people and assets, optimizing processes and reducing costs. Milestone software is sold through authorized and certified partners. For more information, visit:www.milestonesys.com
About Canon U.S.A., Inc.
Canon U.S.A., Inc., is a leading provider of consumer, business-to-business, and industrial digital imaging solutions. With approximately $36 billion in global revenue, its parent company, Canon Inc. (NYSE:CAJ), ranks third overall in U.S. patents granted in 2013† and is one of Fortune Magazine's World's Most Admired Companies in 2014. In 2013, Canon U.S.A. has received the PCMag.com Readers' Choice Award for Service and Reliability in the digital camera and printer categories for the tenth consecutive year, and for camcorders for the past three years. Canon U.S.A. is committed to the highest level of customer satisfaction and loyalty, providing 100 percent U.S.-based consumer service and support for all of the products it distributes. Canon U.S.A. is dedicated to its Kyosei philosophy of social and environmental responsibility. In 2014, the Canon Americas Headquarters secured LEED® Gold certification, a recognition for the design, construction, operations and maintenance of high-performance green buildings. To keep apprised of the latest news from Canon U.S.A., sign up for the Company's RSS news feed by visitingwww.usa.canon.com/rss and follow us on Twitter @CanonUSA. For media inquiries, please contact [email protected].
###
† Based on weekly patent counts issued by United States Patent and Trademark Office.