Canon Announces CN20x50 Cine-Servo Ultra Zoom Lens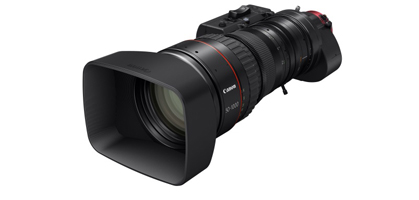 Canon announced a new 4K cine-servo lens, the CN20x50, an ultra-telephoto lens with world's longest focal length. From Canon Professional Network (there is also a video with in-depth technical overview):
Canon has bolstered its cine-servo lens line-up with the new CN20x 50 IAS H E1/P1 high performance, ultra-telephoto zoom lens for sports and nature TV production. Delivering superb 4K image quality and exceptional creative control, the CN20x 50 IAS H E1/P1 is the first lens to combine a built-in 1.5x extender, class-leading 20x magnification and a removable servo drive, with a native 50-1000mm focal range that extends to a huge 75-1500mm.