Canon Announces Revolutionary New Technology That Will Transform Wide Format Roll-to-Roll Printing (UVgel)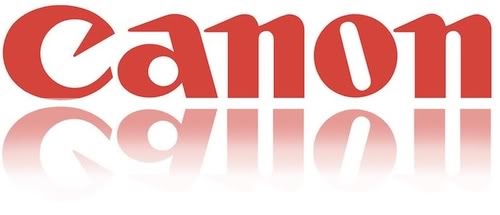 Canon press release:
MELVILLE, N.Y., September 14, 2016 – Canon U.S.A., Inc. today announced its new UVgel printing technology. This unique technology will soon be featured in a new line of roll-to-roll printers that will offer large format print providers an unprecedented combination of productivity, image quality, application range, automation and low cost of operation.
"We are very excited to show this revolutionary new game-changing technology at SGIA," said Toyotsugu Kuwamura, executive vice president and general manager, Business Imaging Solutions Group, Canon U.S.A., Inc. "This new technology will power an upcoming generation of roll-to-roll printers that will help our customers increase their print production efficiency while lowering their operating costs, enabling them to profitably grow their business."
Key elements and benefits of the UVgel technology:
A radically new UV curable ink from Canon that instantly gels on contact with the media, resulting in precise dot placement and area control for consistent high-quality images at high speed
The large color gamut of solvent inks combined with the environmental benefits and safety profile of latex and UV inks
Ultra-thin ink dispersion with almost no discernible physical profile and the lowest ink consumption rate can provide up to a 40 percent reduction in printing costs compared to eco-solvent and latex
These features all result in cost-effective, non-toxic, durable, color fast, high-quality prints for almost any flexible media application.
This amazing new UVgel technology incorporates several new hardware technology developments from Canon:
Advanced, "next generation" piezoelectric printhead technology employing patented acoustic sampling technology that monitors nozzle performance on-the-fly during printing
A unique LED UV curing sub-system that operates completely independently from the printing system ensuring identical jetting to curing timing for every droplet for unprecedented uniformity across the printed image
An LED-based UV system that cures without adding any heat to the media whatsoever, making it easy to print on the thinnest, most heat-sensitive flexible media
Continuous, on-the-fly, nozzle performance compensation facilitates confident unattended printing and reduced print waste
Canon's new UVgel printing technology will be at the core of a family of new roll-to-roll printing products, the first of which will be a high productivity 64 inch roll-to-roll printer to be released in the Spring of 2017. The significant investment in this new technology demonstrates Canon's continued commitment to be a leader in digital graphics markets. Canon has already proven itself to be a leader in the UV flatbed market with its highly awarded, market leading Océ Arizona series of flatbed printers.
Canon will be showcasing this new UVgel technology in its booth (#1536) at the 2016 SGIA Expo, September 14-16 in Las Vegas.

About Canon U.S.A., Inc.
Canon U.S.A., Inc., is a leading provider of consumer, business-to-business, and industrial digital imaging solutions to the United States and to Latin America and the Caribbean (excluding Mexico) markets. With approximately $31 billion in global revenue, its parent company, Canon Inc. (NYSE:CAJ), ranks third overall in U.S. patents granted in 2015† and is one of Fortune Magazine's World's Most Admired Companies in 2016. Canon U.S.A. is committed to the highest level of customer satisfaction and loyalty, providing 100 percent U.S.-based consumer service and support for all of the products it distributes. Canon U.S.A. is dedicated to its Kyosei philosophy of social and environmental responsibility. In 2014, the Canon Americas Headquarters secured LEED® Gold certification, a recognition for the design, construction, operations and maintenance of high-performance green buildings. To keep apprised of the latest news from Canon U.S.A., sign up for the Company's RSS news feed by visiting www.usa.canon.com/rss and follow us on Twitter @CanonUSA. For media inquiries, please contact [email protected].
#  #  #
† Based on weekly patent counts issued by United States Patent and Trademark Office.