Canon Celebrates Its Home Run Relationship with NCMEC, New York Yankees at 13th Annual Promo Night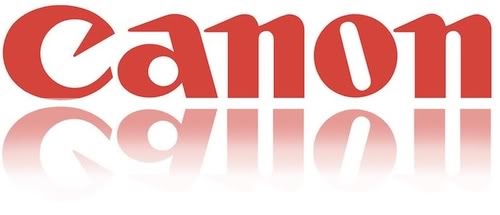 Canon press release:
Canon presents check to NCMEC for funds raised to help protect and save missing children.
MELVILLE, N.Y., July 27, 2016 – Canon U.S.A., Inc., a leader in digital imaging solutions, recently joined with the National Center for Missing & Exploited Children and the New York Yankees for the 13th annual Canon Promotional Night at Yankee Stadium to help raise awareness about the importance of child safety. In recognition of Canon Promotional Night, the first 18,000 fans that entered the stadium received a Canon and Yankees co-branded baseball cap.
As part of the evening's festivities, Toyo Kuwamura, executive vice president and general manager, Business Imaging Solutions Group, Canon U.S.A., Inc. presented a check in the amount of $466,392 to John Walsh, co-founder of NCMEC, representing the total amount of money raised and donated, as well as the approximate retail value of products donated by Canon U.S.A. to NCMEC in 2016. Joining them for the check presentation was New York Yankees pitcher Chasen Shreve.
"An up-to-date photo can help families and law enforcement take immediate action when a child is missing and time is of the essence," said John F. Clark, NCMEC president and CEO. "By educating families across the country about the importance of photos, Canon is helping make children safer by making sure families are prepared. We're grateful to Canon for continuing to make child safety a priority."
"Canon is proud to join with NCMEC to help shed light on the very important issues of missing children and child victimization, as well as to raise awareness of what we can do to help keep our children safe," said Kotaro Fukushima, senior director and general manager, Corporate Communications, Canon U.S.A., Inc. "The critical support of the New York Yankees has helped us to reinforce how digital photographs can assist in locating missing children. We are honored to celebrate this very important relationship and look forward to continuing to help keep children out of harm's way."
For over 15 years, Canon and NCMEC have worked together to raise awareness about the issue of missing and exploited children through the Canon4Kids program. Through the Canon4Kids program, Canon has donated more than 2,200 pieces of equipment, including digital cameras, fax machines, printers and scanners, which have been distributed to law enforcement agencies in all 50 states, Puerto Rico and Guam. The program works to help educate parents and guardians about how a current digital photograph is a vital tool in helping locate a missing child.
For more information about the Canon4Kids program, visit www.usa.canon.com/Canon4Kids.
About Canon U.S.A., Inc.
Canon U.S.A., Inc., is a leading provider of consumer, business-to-business, and industrial digital imaging solutions to the United States and to Latin America and the Caribbean (excluding Mexico) markets. With approximately $31 billion in global revenue, its parent company, Canon Inc. (NYSE:CAJ), ranks third overall in U.S. patents granted in 2015† and is one of Fortune Magazine's World's Most Admired Companies in 2016. Canon U.S.A. is committed to the highest level of customer satisfaction and loyalty, providing 100 percent U.S.-based consumer service and support for all of the products it distributes. Canon U.S.A. is dedicated to its Kyosei philosophy of social and environmental responsibility. In 2014, the Canon Americas Headquarters secured LEED® Gold certification, a recognition for the design, construction, operations and maintenance of high-performance green buildings. To keep apprised of the latest news from Canon U.S.A., sign up for the Company's RSS news feed by visiting www.usa.canon.com/rss and follow us on Twitter @CanonUSA. For media inquiries, please contact [email protected].
About the National Center for Missing & Exploited Children
The National Center for Missing & Exploited Children is the leading 501(c)(3) nonprofit organization working with law enforcement, families and the professionals who serve them on issues relating to missing and sexually exploited children. Established in 1984 and authorized by Congress to serve as the nation's clearinghouse on these issues, NCMEC operates a hotline, 1-800-THE-LOST® (1-800-843-5678), and has assisted law enforcement in the recovery of more than 218,000 children. NCMEC also operates the CyberTipline, a mechanism for reporting child pornography, child sex trafficking and other forms of child sexual exploitation. Since it was created in 1998, more than 10 million reports of suspected child sexual exploitation have been received, and more than 158 million suspected child pornography images have been reviewed. NCMEC works in partnership with the U.S. Department of Justice's Office of Juvenile Justice and Delinquency Prevention. To learn more about NCMEC, visit www.missingkids.org. Follow NCMEC on Twitter and like NCMEC on Facebook.
#   #   #
† Based on weekly patent counts issued by United States Patent and Trademark Office.