Canon EF 11-24mm f/4L Review (outstanding image quality, Photography Blog)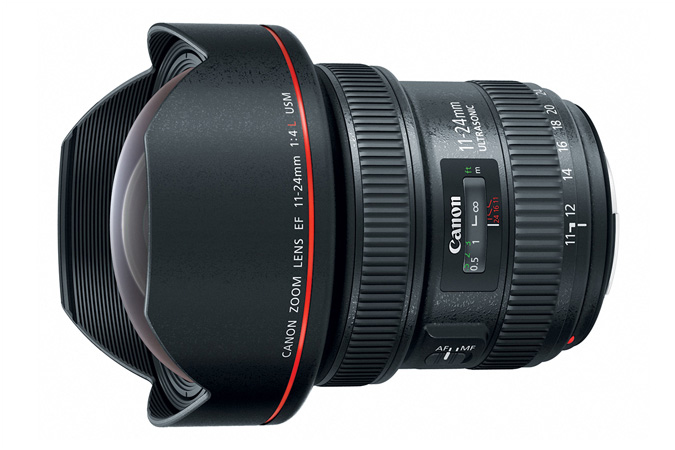 After a new set of 76 samples, Photography Blog posted their full review of the amazing Canon EF 11-24mm f/4L lens, the world's widest rectilinear zoom. In the conclusion they write:
Image quality is outstanding. Chromatic aberrations are very well controlled, bokeh is pretty impressive despite the slow f/4 aperture and the wide-angle nature of the lens, and the Super Spectra coatings successfully prevent contrast loss attributable to flare. The only real optical issues are obvious vignetting throughout the zoom range (but particularly at 11mm), predictably obvious barrel distortion at the 11mm wide-angle focal length, and a slight lack of both centre and edge sharpness when shooting wide-open at f/4 at the 24mm focal length.
There have been only positive reviews about this $3,000, professional lens. The EF 11-24mm f/4L is now available at Amazon US | Adorama | DigitalRev
| B&H Photo.
[via
Photography Blog
]