Canon EF 1200mm f/5.6 Sells for Whooping $580000 At Auction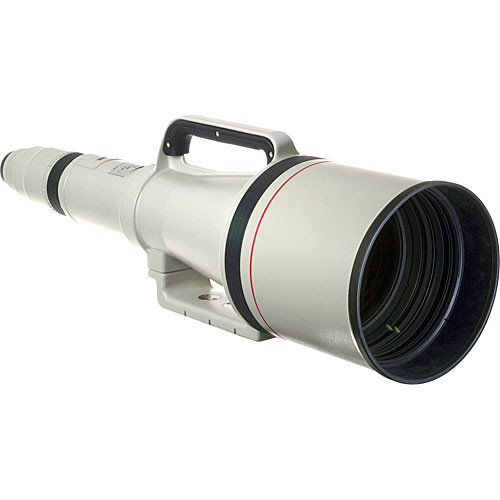 You wanted this lens and have more than a half of a million US Dollars? Sorry, you are too late.
At a glance:
Focal Length & Maximum Aperture 1200mm f/5.6
Lens Construction 13 elements in 10 groups
Diagonal Angle of View 2° 05′
Focus Adjustment Inner focusing system with USM
Closest Focusing Distance 14m / 45.9 ft.
Filter Size 48mm Drop-In
Max. Diameter x Length, Weight 9.0 x 32.9, 36.4 lbs. / 228.0 x 836.0mm, 16,500g
The Canon EF 1200mm f/5.6 was sold for $580,000 at Wetzlar Camera Auctions:
Canon EF 1200mm f/5.6 L USM, 1997 – the world's largest interchangeable SLR autofocus lens, in terms of both focal length and maximum aperture – available on special order only, each lens was produced after it was actually sold – the annual production volume was approximately two lenses, each lens took more than a year to be built, due to the time required growing its massive fluorite crystals – only very few specimens are known to exist today – offered for sale at our coming auction on October 09th 2021 in Wetzlar!
If you are rich and have money to throw away, why not purchase a Leica camera? They have a Sony sensor and everyone will know you have more bucks than you need.