Canon EF 16-35mm f/4L IS Review (and video)
Dustin Abbott reviewed the new Canon EF 16-35mm f/4L IS lens, and it's once more an enthusiastic review of this lens.
In the conclusion he writes:
This lens is good…really, really good. It is so competent that you have to stretch to find criticisms. What is even more true is that this lens is going to serve hundreds of thousands of photographers around the world very, very well. I added a number of fantastic images to my portfolio during the review period, and I would have no hesitation to add this lens to my own kit as the primary wide angle option. If you are in the market for a new landscape lens, look no further. If you feel you need the f/2.8 aperture for event work or some other purpose, the EF 16-35mm f/2.8L II USM may still be the better lens for you […]. Many photographers have already embraced Canon's newest wide angle zoom and have discovered that the EF 16-35mm f/4L IS is the lens they have been looking for from Canon for a long time!
This is an exhaustive review with many samples, covering a lot of details of the EF 16-35mm f/4L IS. See here all the 16-35mm f/4L IS reviews featured on Canon Watch, they are all very, very positive.
Canon EF 16-35 f/4 IS price check: B&H Photo, Adorama, Amazon USA, Amazon Canada, Canon Canada, Canon USA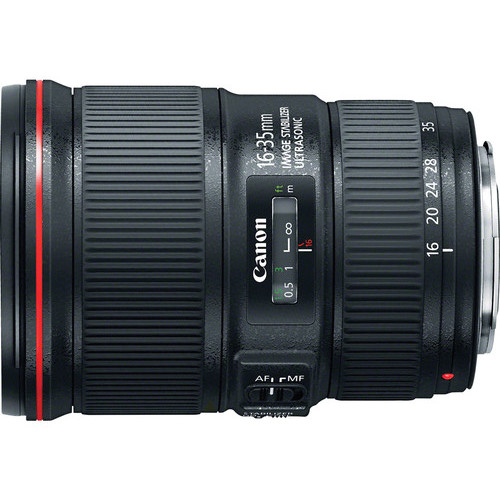 World-wide price check after the break 
Canon EF 16-35 f/4 IS:
America: B&H Photo, Adorama, Amazon USA, Amazon Canada, Canon Canada, Canon USA
Europe & UK: Amazon DE, Amazon UK, Amazon IT, Wex Photo Video, Canon DE, Canon UK