Canon EF 600mm f/4 BR DO prototype shown at Canon Expo 2015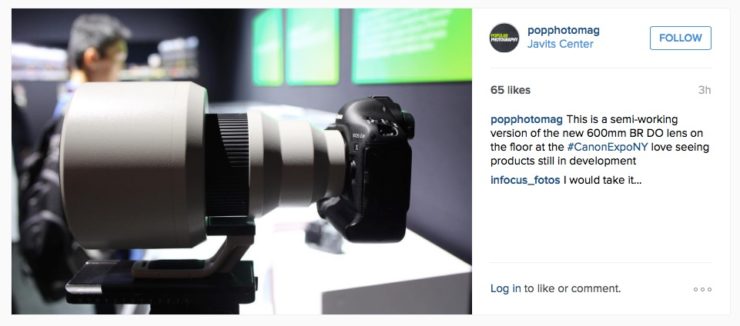 Canon prototype gear on show at Canon Expo 2015 in NYC. After having posted a picture of the 120MP DSLR prototype, Popular Photography Magazine posted another picture. The EF 600mm BR DO is on display, a "semi-working version". A patent for such a lens showed up back in July.
The BR stays for Blue Spectrum Refractive Optics, a technology Canon announced in August. BR corrects chromatic aberrations. The technology will be seen first on the Canon EF 35mm f/1.4L II.
The image below shows how the lens will look when finalised.