Canon EOS 5DS and 5DS R Live View issue with some Sigma lenses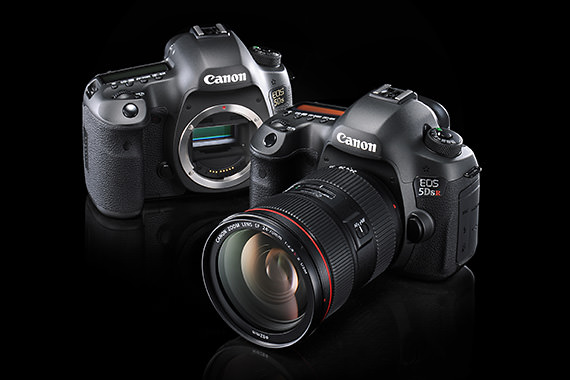 Sigma posted a product advisory (in Japanese) concerning Live View issues on the Canon EOS 5Ds and EOS 5Ds R when certain Sigma lenses are used [via Sigma Rumors].
Phenomenon
When the Live View Mode button on the camera body is pressed, the operation stops without displaying images on the rear LCD monitor.
Good to know
If your lens was updated to be compatible with the EOS 760D / 750D, then it will also work with the 5DS / 5DS R.
Lenses shipped after May 11, 2015, already have the new firmware and will work in Live View with any current Canon DSLR.
Users of the 120-300mm f/2.8 DG OS HSM Sports – the only Global Vision lens to be affected by this issue, see list below – can do this at home using the USB Dock and Sigma Optimization Pro.
Affected lenses
| Current models | Serial numbers |
| --- | --- |
| Sigma 17-50mm f/2.8 EX DC OS HSM | No. 12651501 or later |
| Sigma 18-250mm f/3.5-6.3 DC MACRO OS HSM | No. 13044001 or later |
| Sigma 70-200mm f/2.8 APO EX DG OS HSM | No. 12713001 or later |
| Sigma 50-500mm f/4.5-6.3 APO DG OS HSM | No. 12902001 or later |
| Sigma 120-300mm f/2.8 DG OS HSM Sports | No. 50064494 to 50347793 |
| Sigma 150-500mm f/5-6.3 APO DG OS HSM | No. 12669751 or later |
| Discontinued models | Serial numbers |
| --- | --- |
| Sigma 17-70mm f/2.8-4 DC MACRO OS HSM | No. 12665001 or later |
| Sigma 18-200mm f/3.5-6.3 II DC OS HSM | No. 12851001 or later |
| Sigma 18-250mm f/3.5-6.3 DC OS HSM | No. 12656101 or later |
| Sigma 50-150mm f/2.8 APO EX DC OS HSM | No. 12839001 or later |
| Sigma 120-300mm f/2.8 APO EX DG OS HSM | No. 12676440 or later |
| Sigma 120-400mm f/4.5-5.6 APO DG OS HSM | No. 12971601 or later |