Canon EOS 5DS and EOS 5DS R news round-up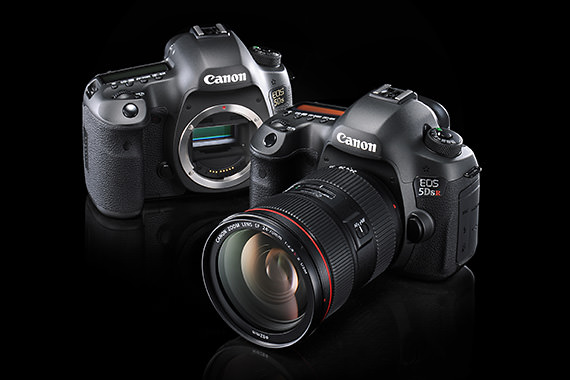 Canon's new megapixel champions, the world's highest resolution full-frame cameras started shipping, and reviews and first impression are showing up everywhere.
---
Some early thoughts about the EOS 5DS R by Ming Thein.
I expect in real terms the difference in pixel size is going to mean a tradeoff between resolution and dynamic range – though it's too early to conclude for sure. I do believe that the gain in printability – assuming lenses that are of sufficient quality – will be noticeable. I'm also curious about some of the other lenses for the Canon system that have no Nikon equivalents – the 17 TSE, for instance, and the MPE-65.
---
Megapixel magic in the frozen north – Canon Professional Network
Travel photographer and Canon Explorer Lucie Debelkova was one of the first to shoot with the high-resolution EOS 5DS R and, as she explains to CPN, she found 50.6 Megapixels brought her much closer to the magic of the north.
---
Canon EOS 5DS review-in-progress (lots of sample photos) – Camera Labs
[…] if you want the highest possible resolution while staying with the EF system, the 5DS is the camera for you. It captures images with 8688×5792 pixels, compared to 7360×4912 on the D810, allowing you to output four inches wider at 300dpi. If we're staying within Canon's World, it's a huge jump from the 5760×3840 pixels of the EOS 5D Mark III: you can output at 29x19in with the 5DS versus 19x13in for the EOS 5D Mark III at 300dpi.
---
Review: Canon 5DS and 5DS R — The Nifty Fifties? – PetaPixel
With 50MP of resolution on tap, the sensor delivers details and sharpness in truckloads. My Photoshop became the equivalent of Google Earth — keep zooming into the image and you'd discover details you never imagine existed. You see television detectives screaming "enhance!" to get their lab technicians to reveal the vehicle registration number from surveillance footages? That's exactly how I felt as I kept zooming in to unravel more details from the 5DS images […]

Canon EOS 5DS: B&H Photo, Adorama, Amazon USA, Amazon Canada, Canon Canada, Canon USA | Canon EOS 5DS R: B&H Photo, Adorama, Amazon USA, Amazon Canada, Canon Canada, Canon USA