Canon EOS 6D Mark II started shipping, almost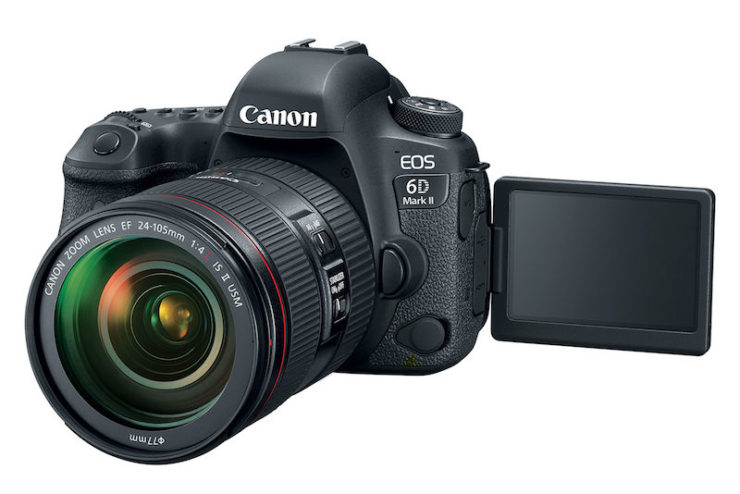 Canon EOS 6D Mark II: B&H Photo, Adorama, Amazon USA, Amazon Canada, Canon Canada, Canon USA
EOS 6D Mark II at a glance:
26.2MP Full-Frame CMOS Sensor
DIGIC 7 Image Processor
45-Point All-Cross Type AF System
Full HD Video at 60 fps; Electronic IS
3.0″ Vari-Angle Touchscreen LCD
Dual Pixel CMOS AF and Movie Servo AF
Native ISO 40000, Expanded to ISO 102400
6.5 fps Shooting; Time-Lapse & HDR Movie
Built-In GPS, Bluetooth, & Wi-Fi w/ NFC
Dust and Water Resistant; SD Card Slot
First authorised Canon retailers started shipping the Canon EOS 6D Mark II. Almost all. There are a lot of backorders that have to be honoured but you can assume that if you order today it will ship soon if not immediately.
Don't get fooled by the (too) many ridiculous discussions about dynamic range or the lack of 4K. Canon managed again to build a killer DSLR, and it will sell like hot cakes despite the usual haters. All those sites that are blaming supposed shortcomings of the EOS 6D Mark II are doing it only for traffic.
It's true that the EOS 6D Mark II will never hold up to purely engineering figures like DxOMark. What they are not telling you is that the 6D2 is made for serious photographers, not for nerds or pixelpeepers who are photographers only when sitting in front of their 5K monitors.. Those people is better done with overheating Sony paystations. The EOS 6D Mark II is a well made, affordable and powerful DSLR.
I can't stand all this idiotic Canon bashing any longer. It's hysterical at best. Most of those who are posing as sensor and camera experts never had a Canon camera in their hands. At least not seriously, not on travel, not in extreme conditions. I'm back from a harsh adventure in the Indian Himalayas: my EOS M3, EOS 80D and EOS 5D Mark II never missed a hit, not even at 5600m, with rain, dust, moisture. And they never shut down because of overheating. I did not care about my gear and it always worked, flawlessly, ready to go when I needed it. Is this worth something to you? Then get a Canon and forget the bullshit on the web.
Even an entry level DSLR like the Rebel SL2 delivers more reliability than any overpriced Sony crap.
Be a photographer, not a nerd.