Will The Canon EOS 7D Mark II Feature A Full-Frame Sensor? (GPS seems confirmed, UPDATE: FF was typo))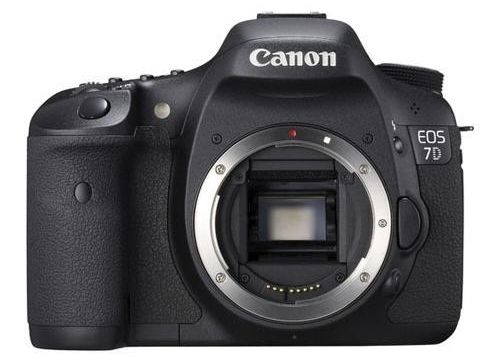 The glorious Canon EOS 7D – to be replaced soon
Update: Mr. Klostermann, the author of the cited book, contacted me and explained it was just a placeholder text. The text has now been corrected and there is no longer any mention of "full-frame".
Original post:
Thanks to readers, I learned about 2 more EOS 7D Mark II books (after this book) that showed up at retailers. There is the "Canon 7D Mk II Experience" and a French book about the 7D Mark II. The latter looking more like a placeholder, the former having a curious description.
The description of "Canon 7D Mk II Experience" (by D.J. Klostermann) starts with the following sentence: "Take control of your Canon 7D Mark II full frame dSLR and the images you create". Just a typo of the editor/author or a serious hint that the Canon EOS 7D Mark II will sport a full-frame sensor??
Moreover, the author explicitly points to an "introduction to the set-up and use of the camera's built-in GPS, to geotag and map your photos". GPS appears to be definitely on board of the EOS 7D Mark II, since it was already rumored previously.