More On The Canon EOS 7D Replacement Specs (new tidbits, corrections, updates)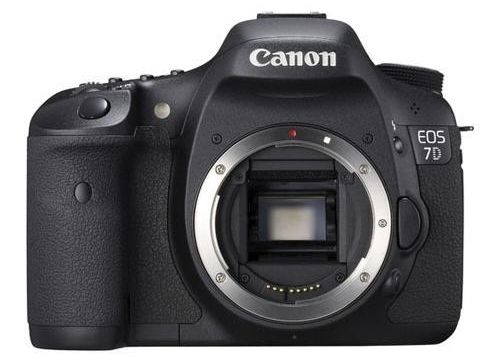 The glorious Canon EOS 7D – to be replaced soon – will Canon surprise us??
Time to put order in the rumors I got in the last days (1 | 2). To remind you and to have a starting point, these are the specs I got so far:
the EOS 7D replacement will feature a 24MP sensor (no mention if it is a new sensor tech, or not)
a new generation of Dual Pixel CMOS AF is implemented thru the sensor and via the increased CPU power of the EOS 7D replacement
auto-focus system similar to the EOS 5D Mark III's AF will be on board
GPS and WiFi will be on board
still not sure if it will be named "EOS 7D Mark II"
very high build quality and weather sealing, but not EOS-1 series level
Not very much, and contrasting with another spec list that appeared on another rumor site (listed below). Before you start sending me hate-mails, please remember that our commitment at CW is to report all rumors, those coming from our own sources as well as those showing up on other sites.
Ok, I got some new tidbits. Not much, but it's for one part clarifying some things and for the other part adding something new, and some things are starting to be similar to the other specs list that's circulating.
Let's start with the corrections. We wrote "auto-focus system similar to the 5D3". The EOS 5D Mark III has a 61 point AF with up to 41 cross-type AF sensors. So, we are expecting an AF system that's comparable to the 5D3's AF for the points and the features/performance. Not the same AF but an AF system that comes close to the 5D3's one. Btw, this is pretty close to what others have reported, i.e. a 65 all-cross points AF system (see below).
Next, our source told us that the EOS 7D replacement "will have 10fps". That's another spec that was mentioned in the other spec list I linked above and that's listed below.
Finally, we also heard that the EOS 7D replacement will have an optical viewfinder with 100% coverage, which was also mentioned before. No more mentions of a hybrid viewfinder.
I am still trying to get information about the LCD, which is rumored to be fixed and not to be a touch-screen. Hopefully I will soon know more (and hopefully it will be tilt-able and touch-screen)
To sum up, these are the (possible) EOS 7D replacement specs I got so far:
24MP sensor (no mention if it is a new sensor tech, or not)
New generation of Dual Pixel CMOS AF
High performance Auto-Focus system, with similar point count and features as the 5D3
GPS and WiFi

Very high build quality and weather sealing, not EOS-1 series level (but new materials used for weather sealing)

10 fps
100% OVF
Still not sure if it will be named "EOS 7D Mark II"
For the sake of clarity, this is the other rumored spec list (coming via CR):
Kit lenses: 18-135 IS STM and a supposed new 15-85 IS STM
CF, UDMA mode 7 + SD, UHS-I
No GPS or WiFi
Fixed LCD, with no touch function.
20.2MP "Fine Detail" CMOS  Sensor
Dual Pixel CMOS AF
Dual DIGIC 6 Processors
65 AF points "All Cross-type". Dual cross on the center point.
10fps
ISO 100-12800, ISO Boost mode 25600 and 51200
1080p/720p both get 60fps
Servo AF for video shooting.
Anti-flicker mode, eliminates flickers under flickering lights (e.g. fluorescent lamps).
Spot metering size 1.8%
Built-in flash with radio trigger function.
Mic and headphones connectors
Can sync time between 7D II cameras.
Lens electronic MF
About 100% coverage OVF
CW's take:
These are rumors. I want to state this since I got a lot of nasty emails in the past days, all pointing to the fact that these are just…rumors. So, take all this with a reasonable grain of salt. I mean both spec lists. And remember that Canon is very good in keeping their affairs secretive.
The "5D3-similar" AF is rather plausible. It's a tradition by Canon to put features from higher models in a new model. For instance, the 70D got a "7d-similar" AF.
The 10 fps sound just reasonable. It's not earth-shaking, but it is decent.
The 24MP sensor also sounds rather plausible (and not earth-shaking at all, for the time being). Still no reliable information if it will be a new sensor technology (as rumored since long) or Canon's current sensor tech with a higher MP count.
I am pretty sure that the rumored "new generation of Dual Pixel AF" is reliable. The 70D was just the beginning. There is a lot to come from this amazing technology. See also this patent.
However, both specification lists are far from being exciting. All in all, so far these spec lists point to a very classic upgrade from the EOS 7D. I hope Canon will really surprise us. Please do!
A note to the sources: please let me know if you have additional information, or information that corrects the lists above. You can communicate with me anonymously via this form. Thanks!