Adobe Is Developing A Tools To Migrate From Aperture To Lightroom (and has a how to for the impatient)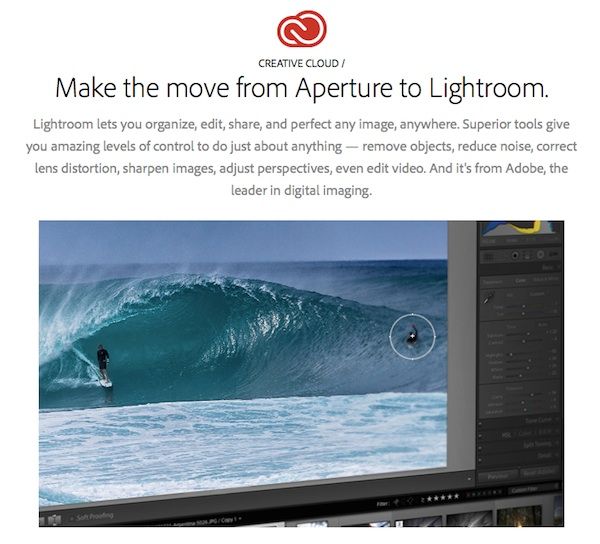 Adobe is working on a tool to make the transition from the soon to be no longer supported Apple Aperture to Adobe Lightroom 5 smooth and hazzle-free. In the meantime they published a step by step guide on how to manually migrate your precious photo catalog and pics from Aperture to Lightroom.
Adobe is developing a migration tool to bring your photos into Adobe Photoshop Lightroom from Aperture, but if you're eager to switch before the tool is ready, this guide helps ease your transition. We recognize that this migration can be a challenging process. The following resources and methodology to help get you up to speed with Lightroom and provide a roadmap for successfully migrating your photos.
Adobe is pushing their cloud service, the Creative Cloud Photography plan (again available for $9.99/month), to attract new customers. The plan comes with Photoshop and Lightroom. However, the upcoming tools as well as the how-to apply also to the stand-alone Lightroom 5 version.
[via
dc.watch
]