Canon EOS M2 Might Well Come to the US and EU (Update)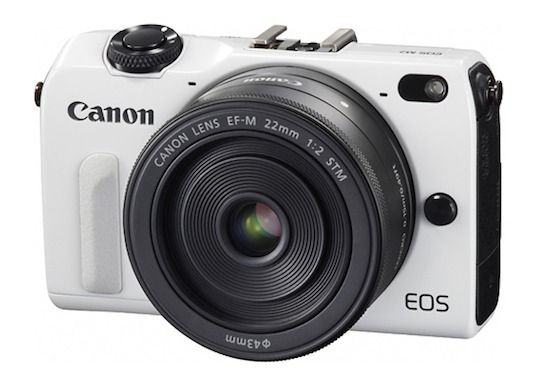 The announcement of the Canon EOS M2 created a bit of confusion: only Canon Japan and Canon China made the announcement and now it is unclear if the EOS M2 will be sold in Europe and the US. There are some signs that it may not, but nothing is sure so far.
It appears that all answers given to the question "will the EOS M2 be announced in the US?" start with "At this time, we have no plans to announce in the U.S" – the highlight is on "at this time". I asked some of my sources and was told that so far nothing suggests Canon will not announce and therefore sell the EOS M2 in the US and in Europe. One source pointed to CES in Las Vegas (January 2014) for the announcement. So, for the time being I would not say that the EOS M2 is for Asia only. What I can say is that it appears that the announcement of the EOS M2 came as a surprise also for some Canon reps: it looks as if even some Canon people in the EU and US were surprised by the announcement.
Similar information are showing up also on other sites. The Phoblographer asked Canon directly and they got the same answer: "At this time, we have no plans to announce in the U.S". C|net asked Canon spokeswoman Ellen Heydt and once again the same answer: "At this time, we have no plans to announce in the U.S" – sounds all a bit synchronized, doesn't it? Finally, Engadget backs the possibility that the EOS M2 will be announced at CES 2014. So, as you can see nothing is definitive here. The EOS M2 may well be announced and sold in the EU and in the US.
Update (source: eos-m.net): Amateur Photographer states:
A future launch in the UK has not been ruled out. A Canon UK spokesman told Amateur Photographer: 'Currently, it is not planned to range the EOS M2 in Europe.' However, he added: 'Distribution and demand will be constantly reviewed and the situation may change in the future.'
The same statement is reported also by techradar.
We have to wait to see what happens. However, don't forget that Canon never announced (and is not selling) the EF-M 11-22mm IS STM lens in the US (but can be ordered at DigitalRev). The 11-22mm is a lens every EOS M owner would want to own, so not selling it in the US means something. For the time being the 11-22mm isn't even available on Amazon Canada.
The EOS M is available at a killer price: $299 at B&H (sorry: no longer). The EOS M2 is available for pre-order at Amazon JP, but will not ship out of Japan.
Stay tuned, more to come.