Canon EOS R vs EOS RP Comparison Review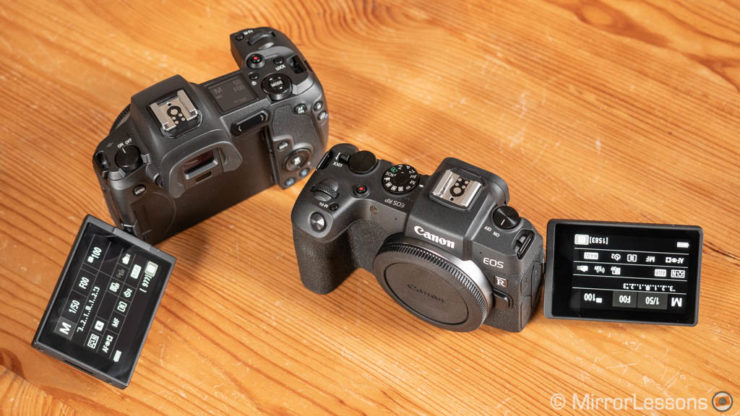 The folks over at Mirrorless Comparison posted a pretty exhaustive comparison between the Canon EOS R and the Canon EOS RP. As far as I know this is the first serious EOS R vs EOS RP comparison review.
Most of you likely know that the image sensors of the EOS R and EOS RP are derived form the image sensors found in the EOS 5D Mark IV and EOS 6D Mark II, respectively. This reflects in the sensor performance, and is clearly visible in the image below where 4 stops of exposure recovery have been applied.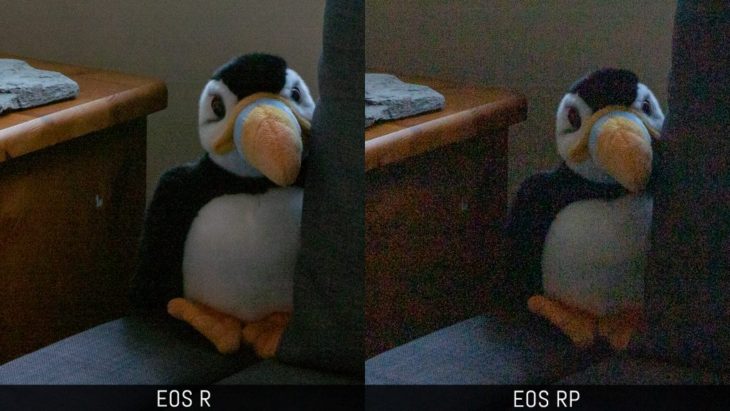 The EOS RP holds up better to the EOS R when it comes to high ISO performance.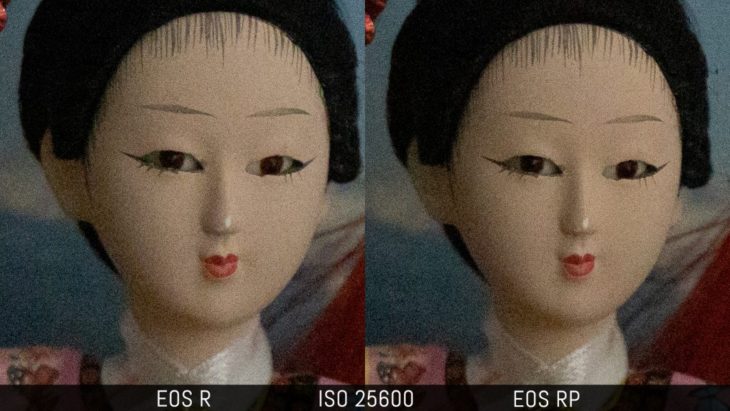 If you're interested in 4K video have a look at the video below to learn more about how both cameras perform.
Mirrorless Comparison sums up:
Strengths of the Canon EOS R:
more dynamic range
better ergonomics thanks to the larger grip
a bit more advanced in terms of ease of use (top LCD panel, memory card access, bigger battery)
larger and more detailed viewfinder which helps with manual focus
faster AF with 4K video
more settings for video including C-Log
Strengths of the Canon EOS RP:
less expensive
more compact yet almost as easy to use
as of now, it has some extra features the EOS R doesn't have (intervalometer, focus bracketing, eye detection in Servo AF)
To consider:
4K crop is severe on both models
not the best options for action due to viewfinder lag and slow burst shooting in C-AF
Canon is building a very interesting lens selection for the RF mount, but many of them are large and will suit the EOS R ergonomics better
Choose the Canon EOS R if:
you prefer a larger and more robust body
you want extra options for video
you find it at a good price
Choose the Canon EOS RP if:
you want an affordable full-frame camera
Mirrorless Comparison's review examines every feature in both cameras and compares them. If you are on the fence and don't know which camera is best for you, be sure to have a look at the review.
Canon EOS R full frame mirrorless system:
America: B&H Photo, Adorama, Amazon USA, Amazon Canada, Canon Canada, Canon USA
Europe & UK: Amazon DE, Amazon UK, Amazon IT, Wex Photo Video, Canon DE, Canon UK