Canon EOS R3 Specs Talked By A Canon Tech Specialist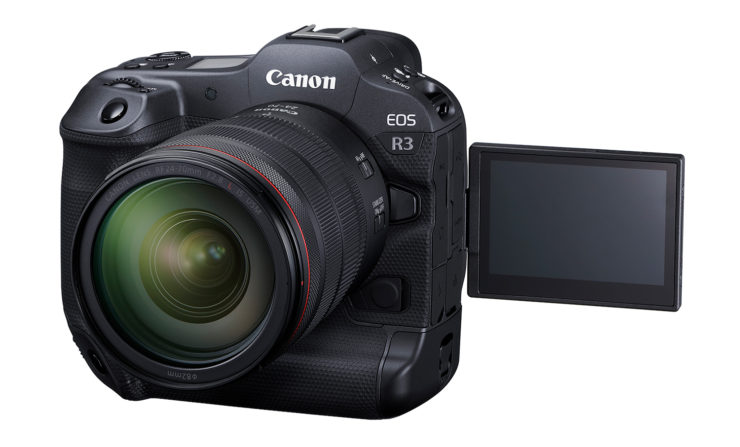 More about the brand new Canon EOS R3. A camera very few people seem to own so far. Here are the specifications told and explained by an expert.
Canon technology specialist Dave Parry talks about the Canon EOS R3 specifications. The setting is the Photography Show in UK and the video comes from Clifton Cameras.
A technical brochure about the EOS R3 is available. You can watch the EOS R3 live-stream again here. All EOS R3 coverage is listed here. We put together some interesting videos about the EOS R3, listed here. Be sure to check Gordon Laing's in-depth review of the EOS R3, part 1 and part 2. Oh, and don't forget to listen how the R3's 30fps sound. Canon EOS R3 product description after the break.
Preorder in the USA ($5,999):
B&H Photo | Adorama
All Canon EOS R3 world-wide preorder links:
America: B&H Photo, Adorama, Amazon USA, Amazon Canada, Canon Canada, Canon USA
Europe & UK: Amazon DE, Amazon UK, Amazon IT, Canon IT, WEX Photographic, Canon FR, Canon UK, Canon DE