Canon EOS R5 Teardown: Weather Sealing A Step Up From Anything Seen Before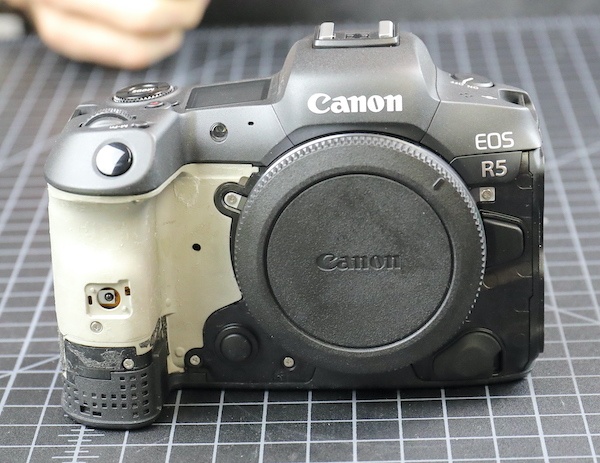 Roger Cicala at Lens Rentals published his Canon EOS R5 teardown. It seems the R5 has the best weather sealing in the industry.
Roger Cicala says that the weather sealing "seems to be a step up from anything we've seen before". And that means also that there is little opportunity for the heat to escape. Mr. Cicala explains it:
There seem to be two separate heat sinks, one under the voltage board, another between the main PCB and the sensor assembly, with thermal pads to direct heat to each. At least one of them connects to the tripod plate, which might provide a secondary sink. This is a lot of heat sink compared to most photo cameras, but not even a fraction of what we see in a video camera. What I can't tell from this is how that heat then gets out of the camera. It's sure not air circulation.

Given how tightly sealed things are, I'm curious as to where the heat goes to get out of the camera; some further investigation is required there.

[…]

I'm a simple person. All I can think of is, 'how does the heat get out of the camera?' Sure it goes into the metal sinks, but once they heat up, then where? In a small photo camera, there's not a lot of ventilation/convection current to get let the heat out. This camera is better sealed than most; I doubt there's very much ventilation at all.
To me it's clear: Canon made a game changer with the EOS R5. The artificially ignited overheating soap opera won't change much. The Canon EOS R5 teardown is documented with pictures and text and step by step, and it's absolutely worth to be seen at Lens Rentals.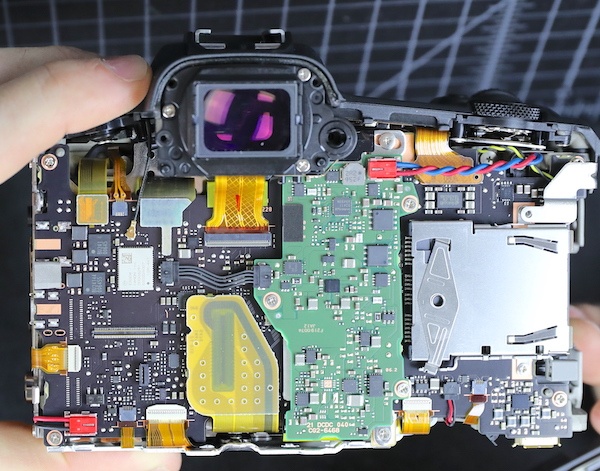 The EOS R5 seems to be highly regarded as a stills camera. In particular, the EOS R5 autofocus system seems to be huge leap forwards. More Canon EOS R5 review stuff is listed here, for the EOS R6 see here. User manual are available for download for the EOS R5 and the EOS R6. My opinion about the EOS R5 overheating hysteria is listed here.
Canon EOS R5 body and kits preorder links:

America: B&H Photo, Adorama, Amazon USA, Amazon Canada, Canon Canada, Canon USA
Europe & UK: Amazon DE, Amazon UK, Amazon IT, Canon IT, WEX Photographic, Canon FR, Canon UK, Canon DE