Canon EOS Ra Review On An Astrophotography Road Trip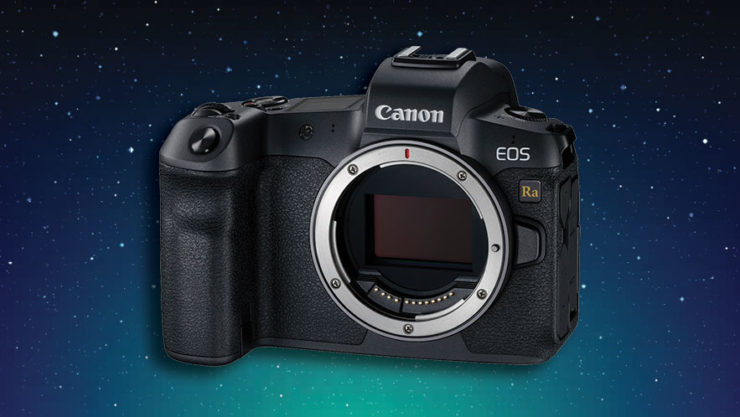 Here is a Canon EOS Ra review for all the astrophotography enthusiasts out there.
If you never heard about the EOS Ra, it's a modified EOS R camera dedicated to astrophotography. The EOS Ra was built off the EOS R system combining new features, such as four times greater transmittance of hydrogen-alpha Hα rays (656.3 nm wavelength) through an infrared cutoff filter, which helps capturing high-precision images of the deep-red wavelengths emitted by nebulae in vivid color, without any special camera alterations. On board is also a 30x live view mode for highly precise manual focusing.
AstroBackyard's Trevor Jones took the Canon EOS Ra on a road trip to see if it is worth for astrophotographer, which is pretty much the only category of photographers interested in the Canon EOS Ra. For this Canon EOS Ra review, Trevor used a Canon RF 85mm F/1.2L lens under semi-dark skies (Bortle Scale Class 4) for some wide-field shots of the night sky. Enjoy the video.
Canon EOS Ra: B&H Photo, Adorama, Amazon USA, Amazon Canada, Canon Canada, Canon USA
Canon EOS Ra key features and description:
Optimized for Astrophotography
IR-Cut Filter Passes H-Alpha Wavelength
30x Magnification for Focus in Live View
30.3MP Full-Frame CMOS Sensor
Developed specifically for those looking to photograph the night sky, the Canon EOS Ra is a modified version of the original EOS R that incorporates an optical IR cut filter in front of the sensor for photographing distant nebulae and other astronomical phenomena with utmost clarity. By updating the EOS R's design with a dedicated filter, the EOS Ra provides approximately 4x improved transmission and sensitivity to H-alpha (656.28nm) wavelengths for depicting nebulae and other subjects without unwanted infrared contamination for greater color neutrality. Additionally, a 30x live view magnification setting has also been added for improved focusing precision on distant subjects when working with either the EVF or rear LCD. Beyond these couple distinctions, the EOS Ra and EOS R feature the same set of core features to produce high resolution, well-detailed imagery.

[via Fstoppers]