Canon EOS Webcam Utility Beta Review (free and valuable, DPReview)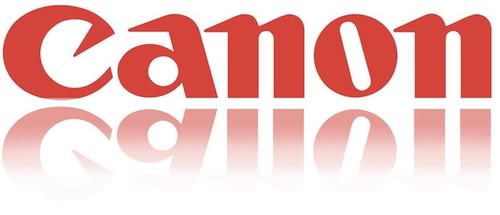 In an unexpected and really nice move, a few weeks ago Canon released the free EOS Webcam Utility Beta software to help homeworkers and others who needed a webcam because of the global COVID-19 pandemic. Kudos Canon!
DPReview published a short review of the EOS Webcam Utility Beta. They write:
In the end, I have to applaud Canon for making the effort to create this software quickly enough to allow locked-down workers to take advantage of it. It's free, it's valuable, and it could really benefit a ton of people out there with minimal effort. It may not be the best solution for everyone, but for at-home workers that still need to keep up professional appearances, this is a fantastic option. We find ourselves hopeful that more videoconferencing software will be supported in the near future.
You an download the beta version of the software here. Help can be found in the Canon support forum. These Canon gear is supported: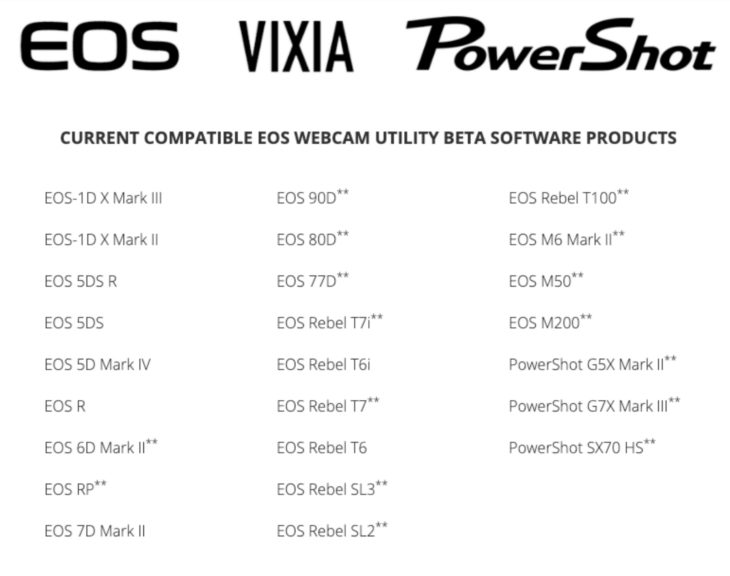 Canon press release:
New Canon U.S.A., Inc. Software Solution Allows Select EOS Interchangeable Lens Cameras to Function as High-Quality USB Webcam
MELVILLE, NY, April 28, 2020 – As virtual meetings and gatherings become the new norm, you don't want to be caught in the dark with a low-quality webcam. Fortunately, a new solution – EOS Webcam Utility Beta software** — was unveiled today by Canon U.S.A. Inc., a leader in digital imaging solutions, for select EOS Interchangeable Lens Cameras (ILC) and PowerShot cameras. To help bring you into the light, this beta version solution converts your compatible EOS ILC and PowerShot camera through a simple USB connection into a webcam. Built by Canon software developers, this beta version software helps consumers to improve their video appearance while using popular video conferencing applications in the market, delivering clarity and high-image quality.
The EOS Webcam Utility Beta software solution requires one single USB plug (which may need to be purchased separately) to connect the camera to a Windows* operating systems computer. Once the software is downloaded and the camera is configured within a video conferencing application, the user will be ready to go.
"In unprecedented times, it's imperative for Canon to provide our customers with useful, simple and accessible solutions to assist them in whatever imaging needs they have," said Tatsuro "Tony" Kano, executive vice president of the Canon U.S.A., Inc. Imaging Technologies & Communications Group. "Our goal is that the Webcam Utility Beta software can help reduce some of the remote workday stress for employees who are tasked with video conferencing and virtual meetings."
To learn more, including whether your Canon EOS ILC or PowerShot camera is compatible, and to download the Webcam Utility Beta software, visit canon.us/livestream.
If you'd like to ask questions or provide feedback pertaining to the Webcam Utility Beta software, please visit our forum, Canon.us/forum-eoswebcamutility.